Of late, there has been much interest in smart home technology. The interest is driven by the prevelance of high-speed Internet connectivity and ability of various devices at home to access it. PCs, laptops, tablets and mobile phones are no longer the only devices to be connected to the Internet. In fact, computing devices with suitable software have a new role in this smart ecosystem; that of an interface to control all the other connected devices at home.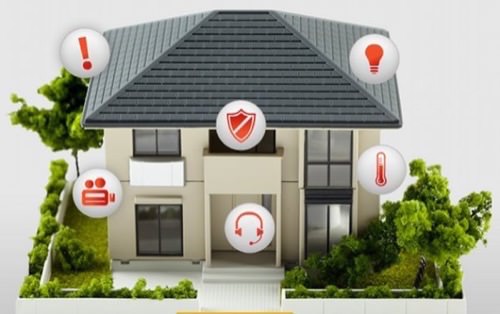 The spending on smart homes and home automation technologies is increasing significantly across the world and in India. Demand is coming from end users directly as well as residential property developers. The latter increasingly see home automation features as a way to differentiate their offerings in the market.
Factors Encouraging the Growth of Smart Homes in India
Smart homes enable residents to make their lives better. They allow residents to lead a more comfortable, convenient, secure and sustainable lifestyle. Using smart features, they can also control entertainment across their home.
Till recently, smart homes were the prerogative of the upper class due to high prices. But the scenario has changed considerably in the last 2 to 3 years. Today, the upper-middle and middle class have access to a wide range of smart-home technologies. Some of the factors which have encouraged the growth of the smart homes in India, include:
Security Related
Security is one of the most basic needs of human beings. Research suggests that security is the strongest driver for adoption of home automation in India. Some of the smart security solutions that are available in the market include video door monitoring systems, intrusion sensing systems, fire detection and control systems, curtain sensors and gas-leakage detection systems. Connected security devices can monitor and notify residents about any breach in security or hazardous situations like fire breakout or gas leak. Firms that offer smart security systems in India include Zicom, Godrej, Eureka Forbes and Trane.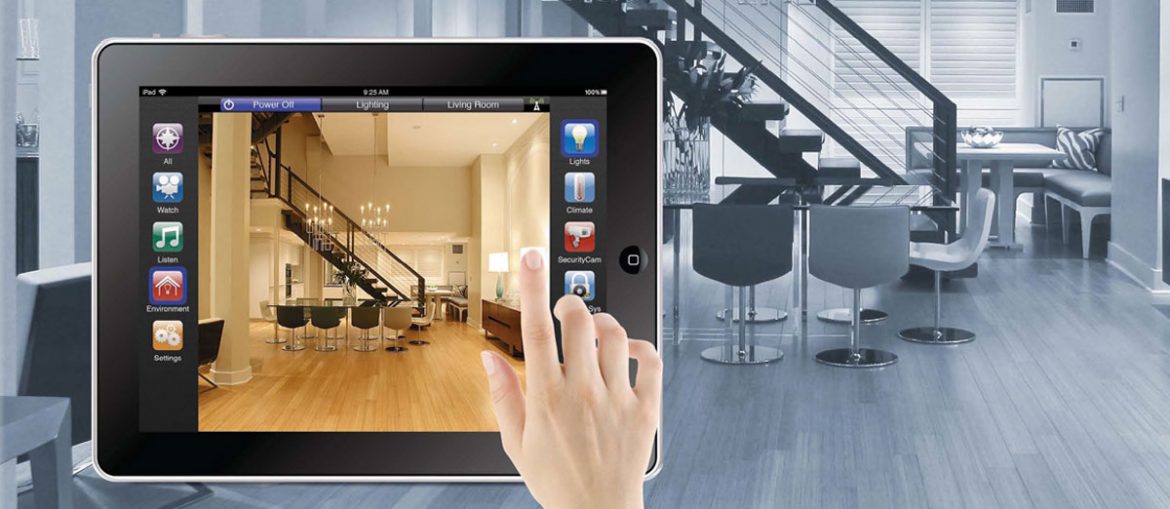 Lighting Related
Smart lighting control systems offer useful features including presence detection, natural light sensing, mood lighting and remote on/off to make life more comfortable. Some of the leading manufacturers and providers of lighting control and home automation systems include Schneider, Philips, Godrej and ABB.
Communication Related
Smart communication related features include door unlocking based on proximity and GPS based entry & exit. They are aimed at delivering convenience to the residents. Some of the products available in this category are from companie like Godrej, Yale, Trane, Samsung and Schlage.
Entertainment Related
Controlling AV systems in homes requires specialized service providers. Typically, they would need to study AV products in the house and implement solutions. Being a highly custom solution, the cost is typically high. Service providers include companies like Klickh, Savant, Elan and Z-Wave.
HVAC Related
Smart air-conditioning enhances the convenience for residents. Owing to the increased awareness of energy efficiency, smart controls for air conditioning are becoming popular in premium homes. It is imperative for green buildings to implement a closed loop with respect to air-conditioning. The amount of energy consumed should be just enough for comfort of residents; nothing more and nothing less. For this, the air conditioning system needs to use sensors to gather information on the situation inside the premises and act accordingly.
Conclusion
If you are planning to buy a smart home or transform your home into a smart one, it is important that you first evaluate your budget and segregate your smart home requirements into two categories; mandatory and desirable. The range of products available in home automation are vast and depending on budget one can opt for a select range of products and expand later. For instance, smart security system could be a mandatory requirement while smart entertainment systems may be desirable. One, you are clear with what you want and how much can you spend, you can conduct a research on the best products in each category. Always keep in mind that this is a new field with much research going on and new products and services will come in to the market quite quickly. It may be a good idea to opt for some stnadaalone smart systems now while investing in bigger complete solutions later, when the market is a bit more settled.