Are you tired of the laborious process of digging holes and mixing concrete to install your fence posts? Say hello to Bestfence Postfix, the game-changing concrete mix that will make your post installation process hassle-free! Bestfence Postfix offers a faster and easier way to secure your posts into the ground without sacrificing durability. Let's see what makes Postfix so special and how it can save you time and energy on your next project:
Introduction to Bestfence Postfix
When it comes to concrete mix, there is nothing quite like Postfix. This revolutionary new concrete mix makes it easy and fast to install posts, without the need for special tools or equipment. With postfix, you can simply pour the concrete mix into the hole, insert the post, and then wait for it to set. That's it! No more struggling with buying different materials from different places and mixing at site. Postfix is the perfect solution for anyone who wants an easy and fast way to install a fence or other structure that requires posts.
Benefits of using Bestfence Postfix
If you're looking for a fast, easy, and reliable way to install post, look no further than Postfix. This revolutionary concrete mix is designed for quick and easy post installation, so you can get your project done faster and easier than ever before. Here are just a few of the benefits of using Postfix:
High Early Strength: Makes way for faster operations
Ready To Mix: Just water needs to be added at site
Consistent Performance: Pre-portioned for quality control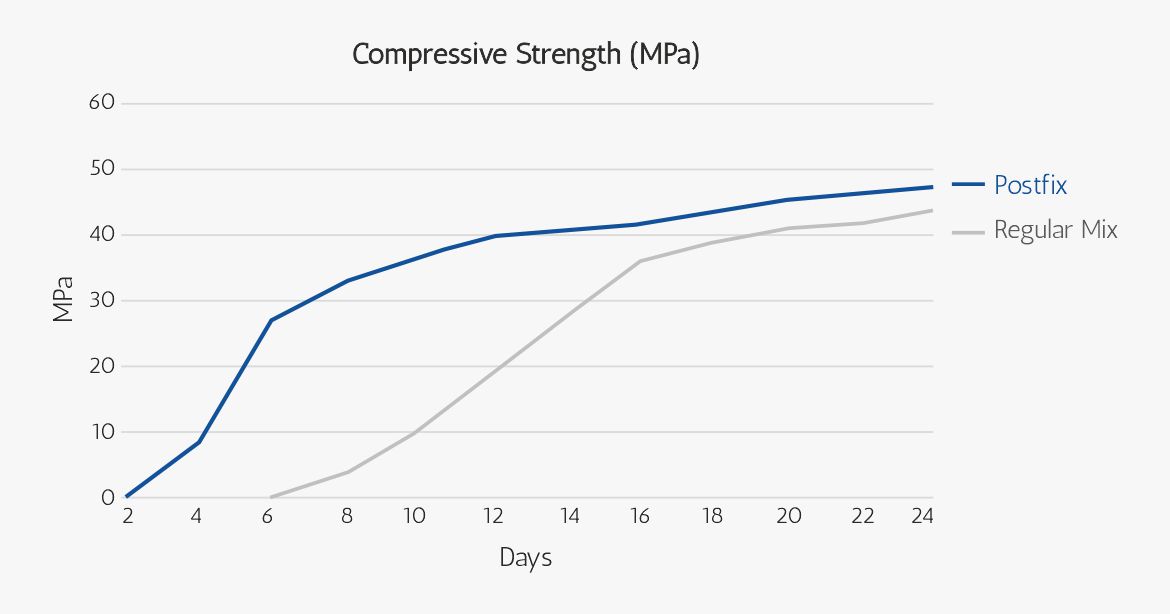 Frequently Asked Questions
1. What is Postfix?
Postfix is a revolutionary concrete mix that allows for easy and fast post installation. With Postfix, there is no need for concrete mixers, or any other hardware. Simply mix the concrete and pour it into the post hole. That's it!
2. How long does it take for Postfix to cure?
Postfix cures faster than traditional concrete mix, so you can quickly move on to your next project. There's no need to wait around for hours or even days for the concrete to cure.
3. Is Postfix easy to use?
Yes! Postfix was designed for fast and efficient post installation process. Trust us, once you try Postfix, you won't go back to traditional concrete mixes again!
For more information, visit www.bestfence.in or call us at 1800 599 3939.