We are excited to announce the launch of 'VNC DealerDirect' mobile application – a convenient and contemporary digital assistant exclusively for dealers of VNC Group.
As the culture of how we work evolves, more so in the times of a pandemic, we believe the tools we work with should evolve too. VNC DealerDirect mobile application is an outcome of our constant endeavour to make every experience better for our channel partners.
With this application, designed specifically for our dealers, will make the ordering process comfortable and effortless.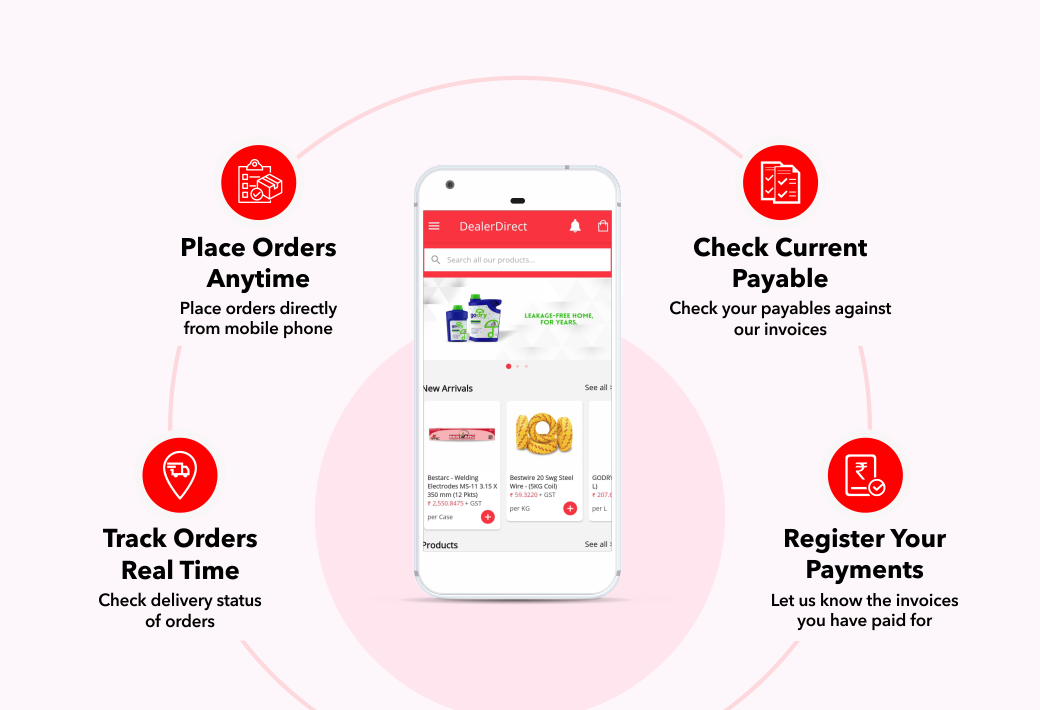 Key Features of VNC DealerDirect:
Place Orders Anytime: Place orders directly from mobile phone
Track Orders Real Time: Check delivery status of orders
Check Current Payable: Check your payables against our invoices
Register Your Payments: Let us know the invoices you have paid for
The app is currently available for Android smartphones and click the below button to download the application from Google App Store.

To learn how to use the VNC DealerDirect mobile application, please refer the following links:
1. How to signup in VNC DealerDirect?
2. How to place an order in VNC DealerDirect?
3. How to register your payment information in VNC DealerDirect?
For any assistance, please call +91 95855 29522.