The recently inaugurated Dhola Sadiya Bridge or Bhupen Hazarika Setu on the Lohit River (A major tributary of Brahmaputra) was in the news for being the longest bridge in India. Its construction began in the year 2011 under the Ministry of Road Transport and Highways in public private partnership with Navayuga Engineering Company Ltd.
Around the inauguration, the main focus was on the length of the bridge at 9.15 km. One aspect that did not receive wide publicity was the fact that it is one of the few bridges in upper Assam, a state through which the mighty Brahmaputra and its tributaries flow. The bridge vastly improves the connectivity between the areas north and south of the river in upper Assam. To put this in perspective, the next bridge on the Brahmaputra is at Tezpur, more than 400 km away!
The only travel option till now was a ferry. Ferries do not operate during the night and could stop altogether during monsoon season. Now people living north of the river can access the largest city in the area, Dibrugarh, all year round.
Another bridge is currently under construction near Dibrugarh, expected to be completed in 2017. The Bogibeel Bridge will ease travel and logistics across the Brahmaputra further.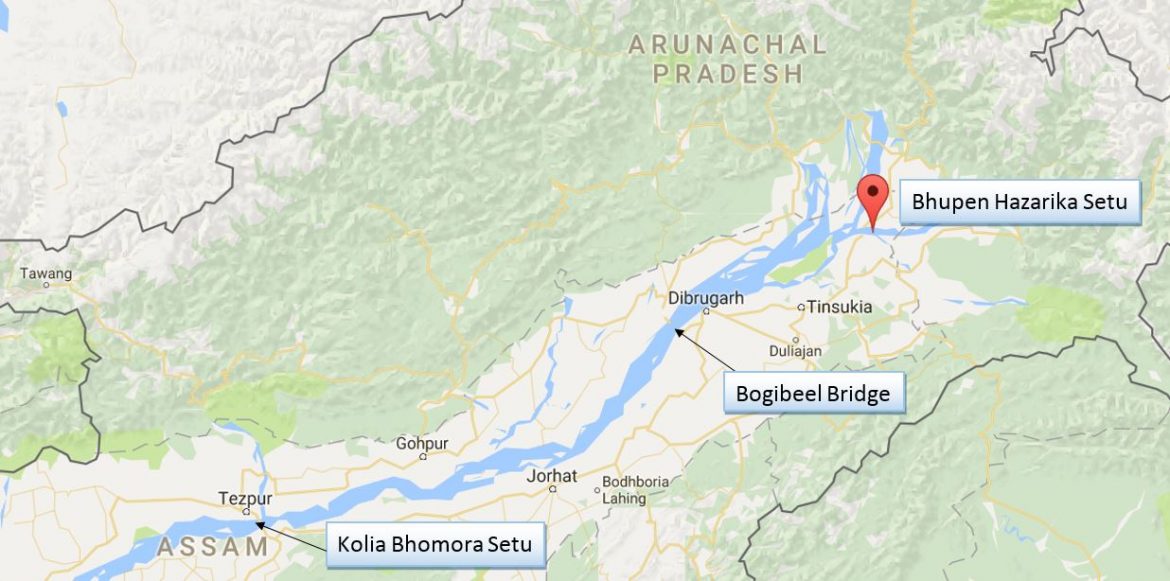 The Bhupen Hazarika Setu is a beam bridge, which is a fairly common type. You can read more about beam bridges at http://science.howstuffworks.com/engineering/civil/bridge3.htm or http://www.historyofbridges.com/facts-about-bridges/beam-bridge/.