The market update for India in February 2021, with focus on construction sector, is as follows.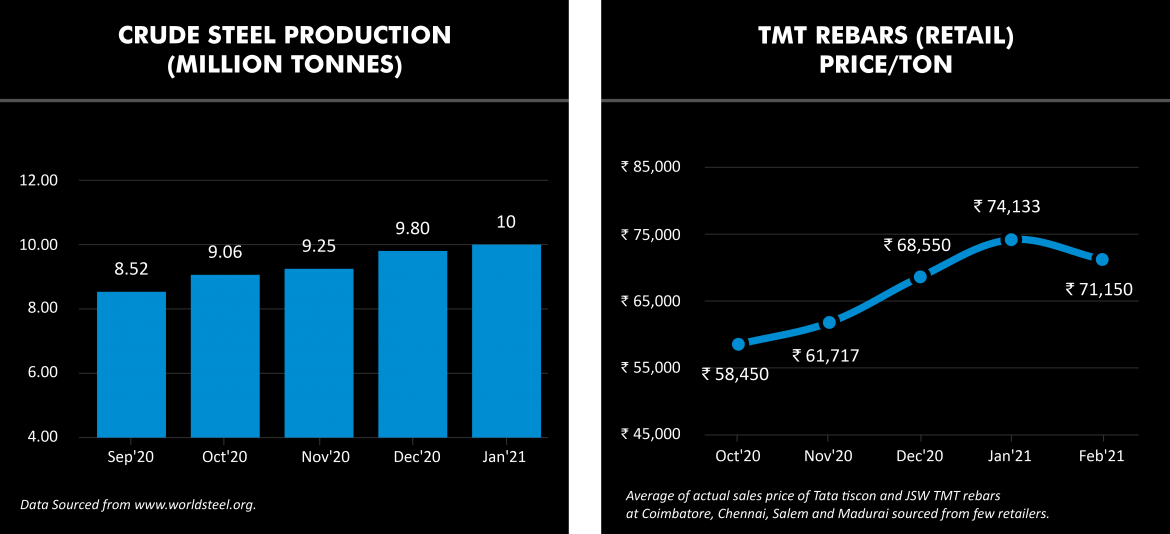 Crude Steel production reached 10 million tons in January 2021. This is higher than the production achieved during any month of the previous year.
After a steep increase in the previous three months, prices of TMT rebars fell by over 4% in February 2021.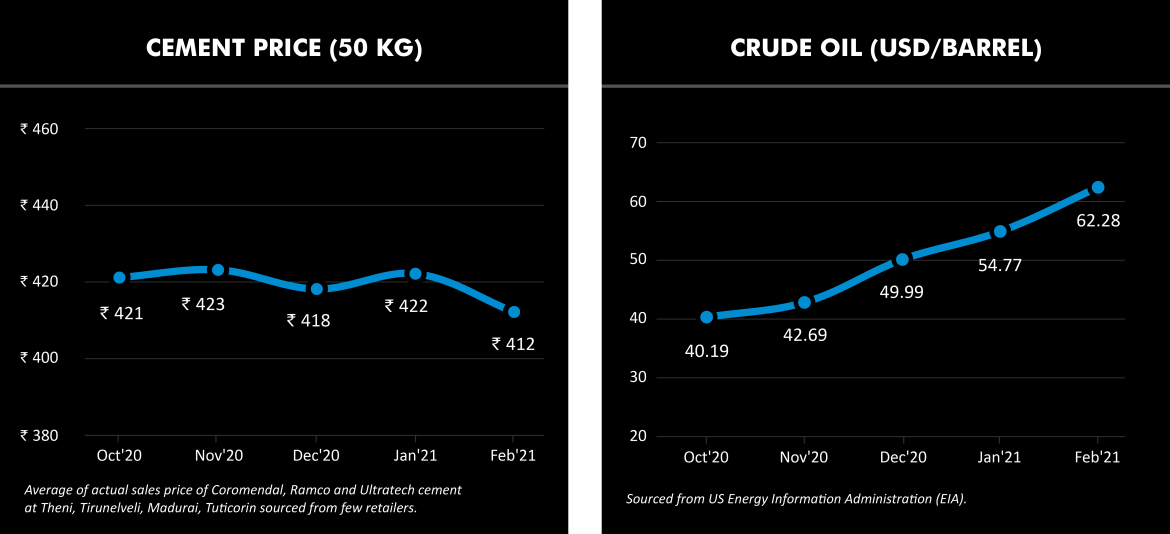 After holding steady in a close range for a few months, cement prices also fell by Rs. 10 per bag in February 2021.
Crude Oil prices continued their uptrend. Prices reached USD 62.28 per barrel in February 2021, an increase of 55% since October 2020.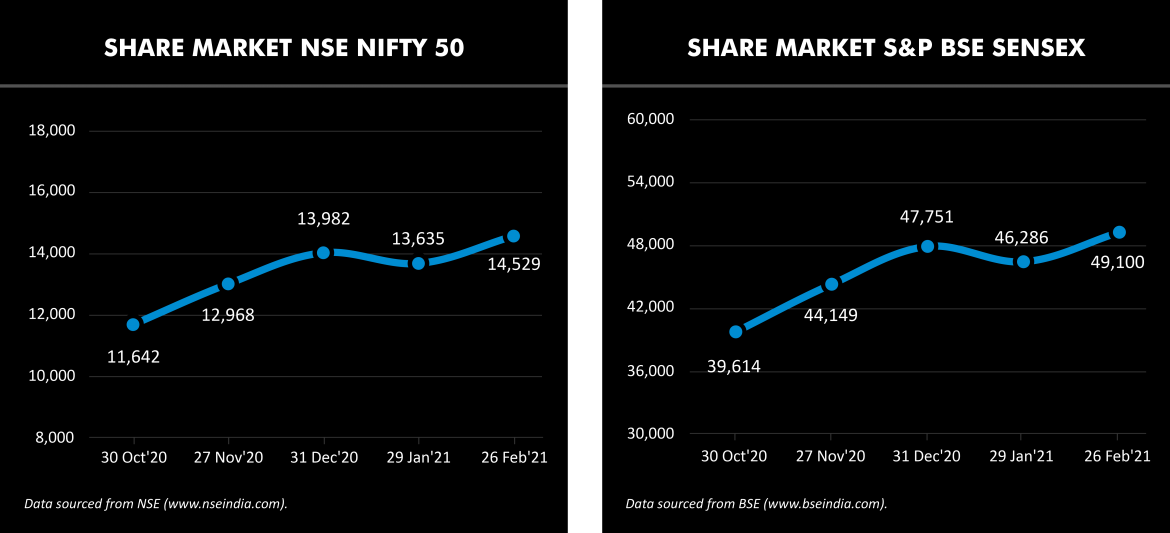 Post the correction in January 2021, stock market indices continued their recent uptrend with an increase of around 7%. One of the key drivers of the rally was positive reception of the Union Budget.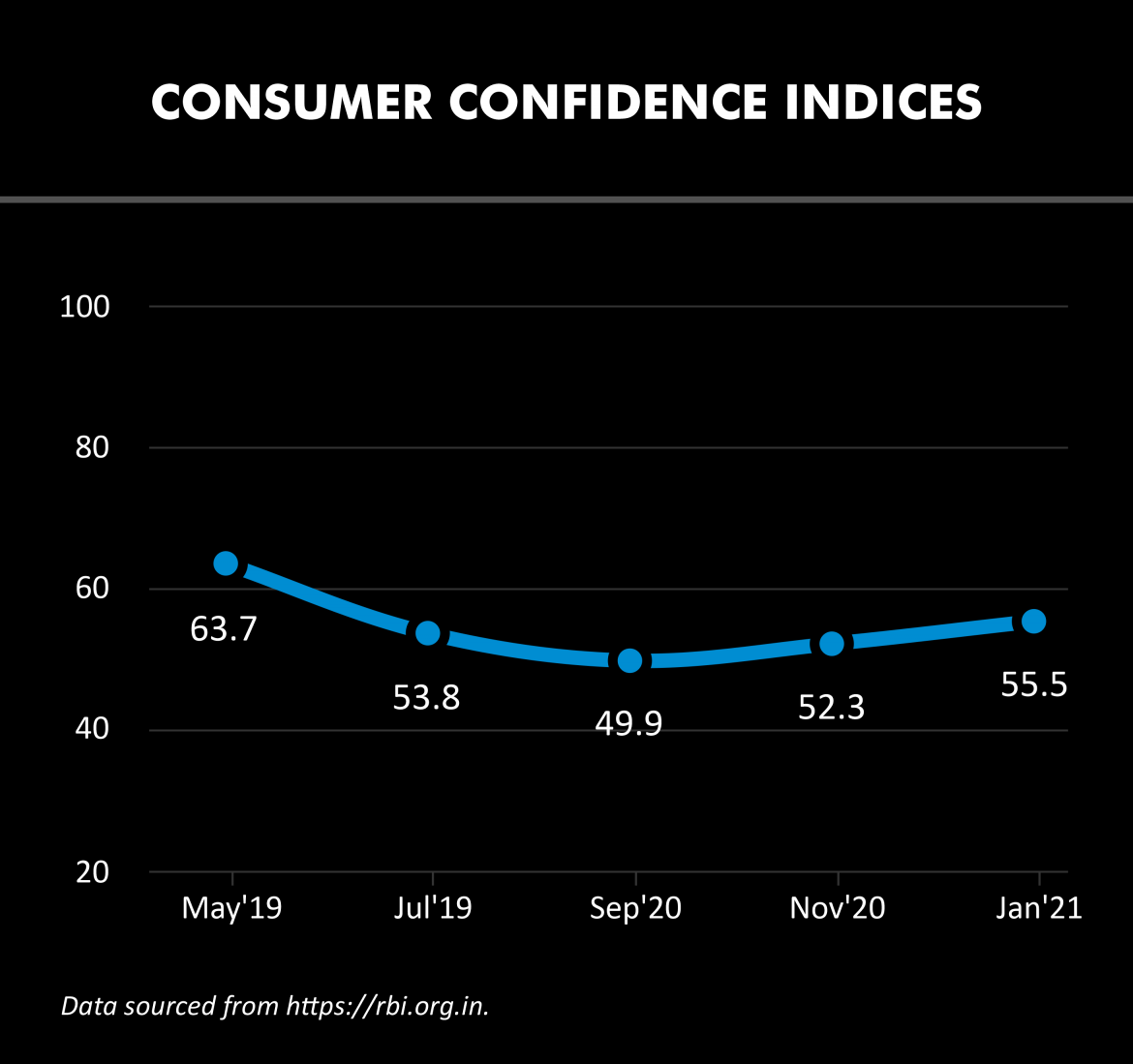 Consumer Confidence Index of RBI continued its recovery from the bottoming out in September 2020, increasing by 11% since that time.