The market update for India in May 2021, with focus on construction sector, is as follows.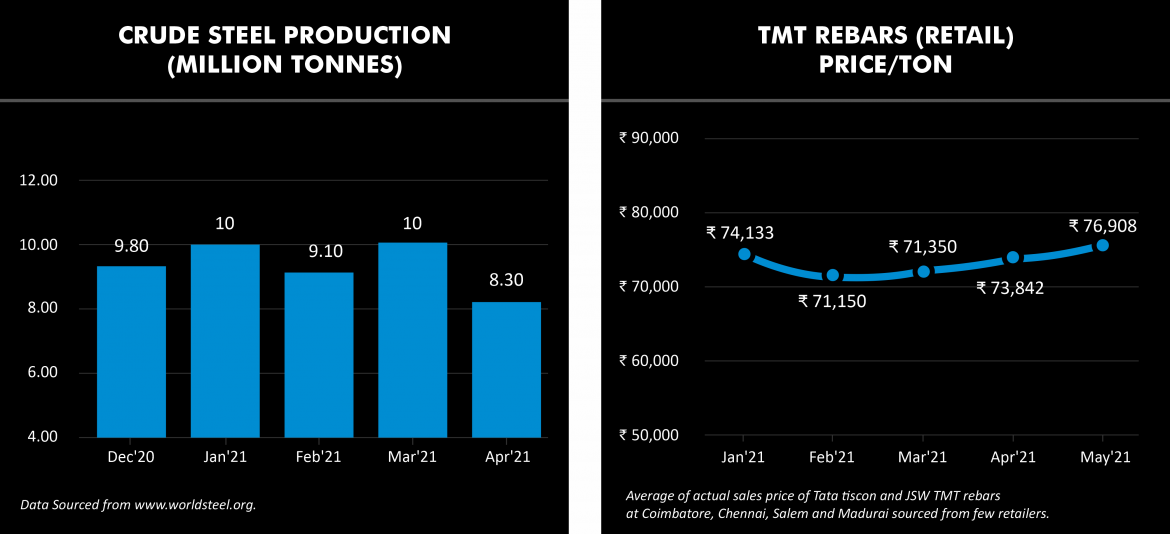 Crude Steel production declined from a high of 10 MMT in March 2021 to 8.3 MMT in April 2021. The reasons include reduction in economic activity due to pandemic and utilization of industrial oxygen produced by steel plants for medical purposes.
TMT rebar prices in India increased by 4.2% in May 2021 to Rs. 76,908 per ton. In the same period, higher prices were also observed in international markets.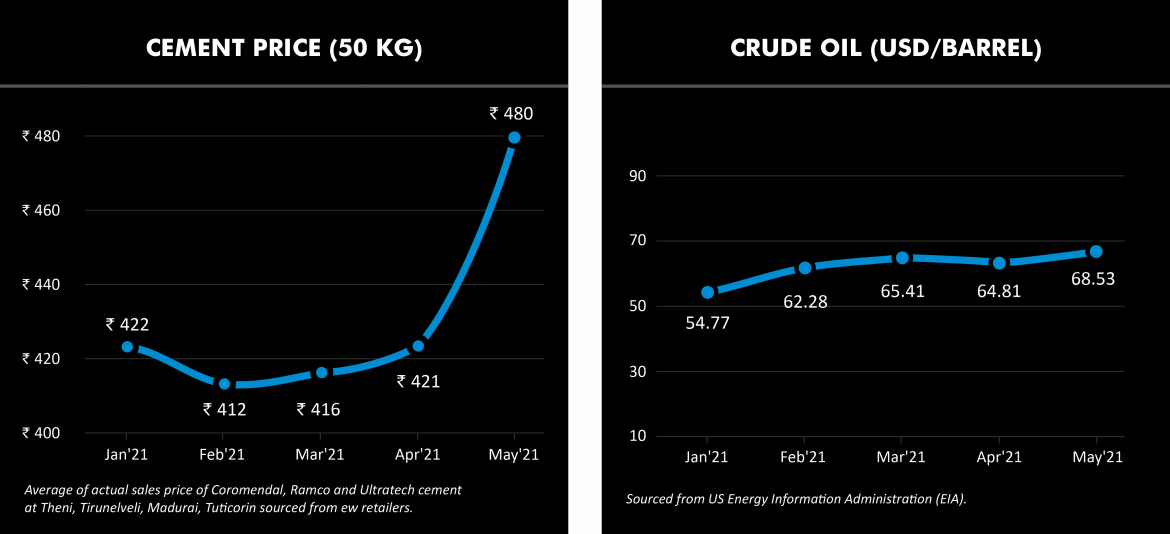 Cement prices increased substantially in the month of May to an all time high of Rs. 480 per kg.
Crude Oil prices continued their gradual uptrend this year. The price reached USD 68.53 per barrel in May 2021, an increase of over 25% from January 2021.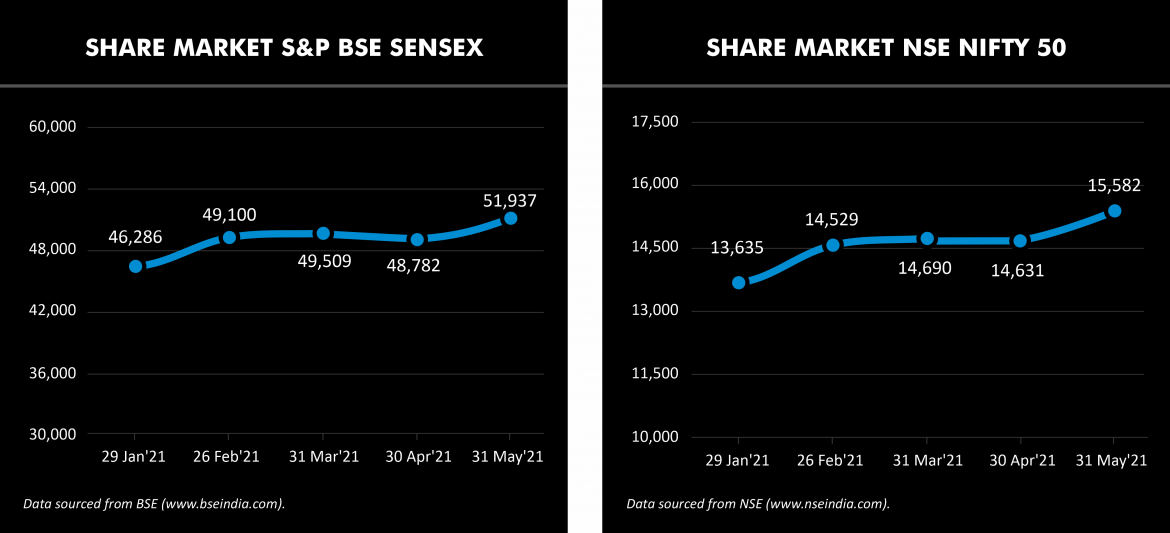 Stock market indices rose by ~ 6.5% in May as COVID-19 cases declined.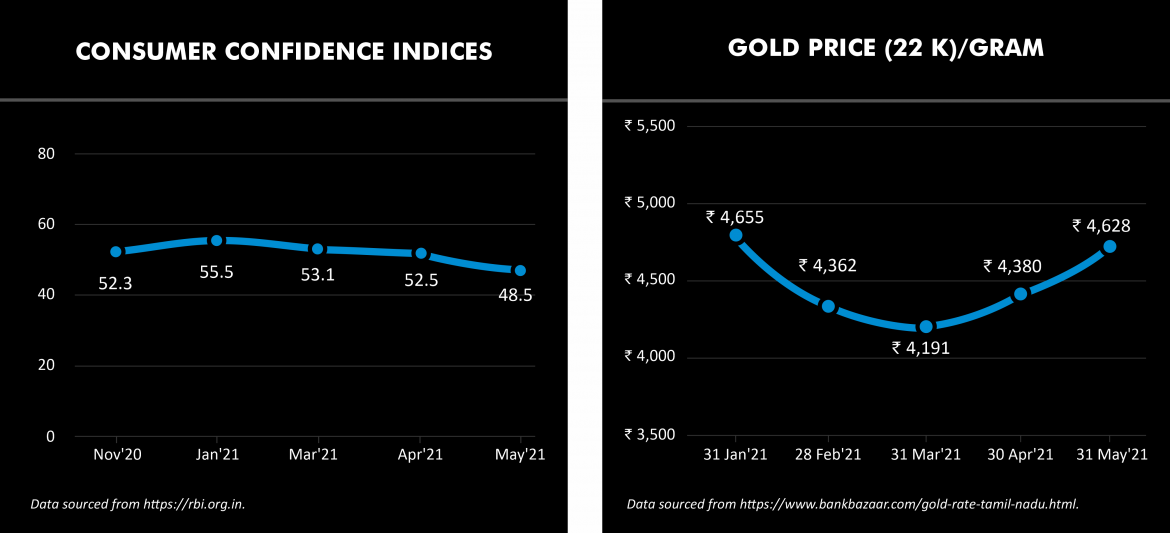 After recovering post the first wave, Consumer Confidence Index of the RBI fell to a historic low of 48.5 in May 2021 due to the second wave of the pandemic.
Gold prices continued their comeback in May 2021, reaching a price of Rs. 4,628 per gram on 31st May 2021.