The market update for India in April 2021, with focus on construction sector, is as follows.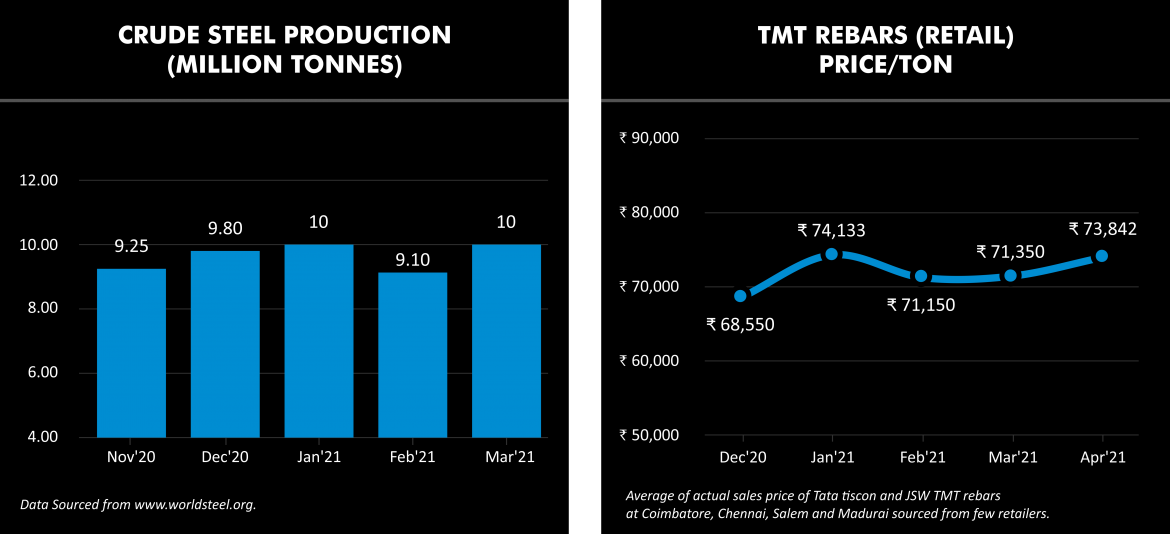 For the second time this year, Crude Steel production in India reached a high of 10 million tons. This trend was driven by domestic demand and exports.
Retail prices of TMT rebars increased by nearly Rs. 2,500 per ton to reach Rs. 73,842 per ton in April 2021.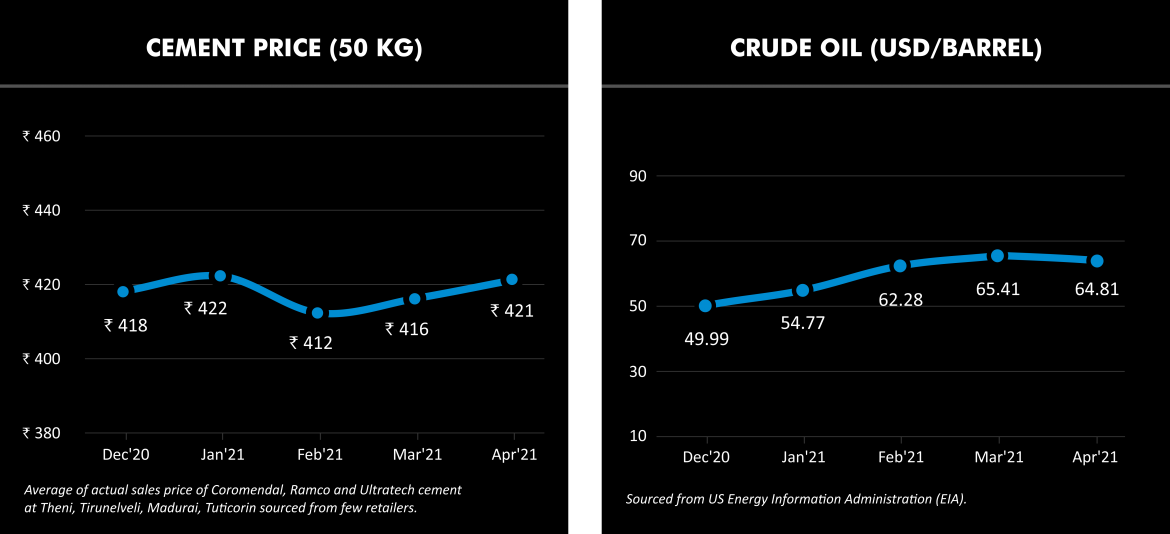 Cement prices increased by Rs. 5 per bag to Rs. 421 per bag in April 2021. Prices have almost reached the last peak achieved in January 2021.
Crude Oil prices remained stable in April 2021 at USD 64.81 per barrel due to reduced demand on the back of resurgence in pandemic.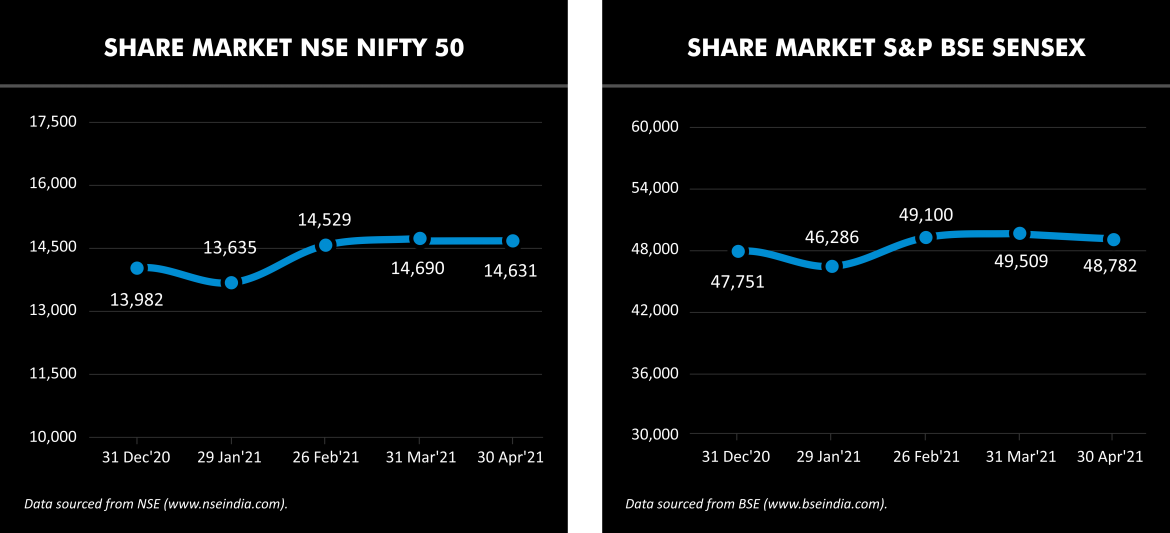 Stock market indices remained muted in April 2021 due to uncertainty caused by the pandemic. Both the Nifty 50 and BSE Sensex fell marginally in this period.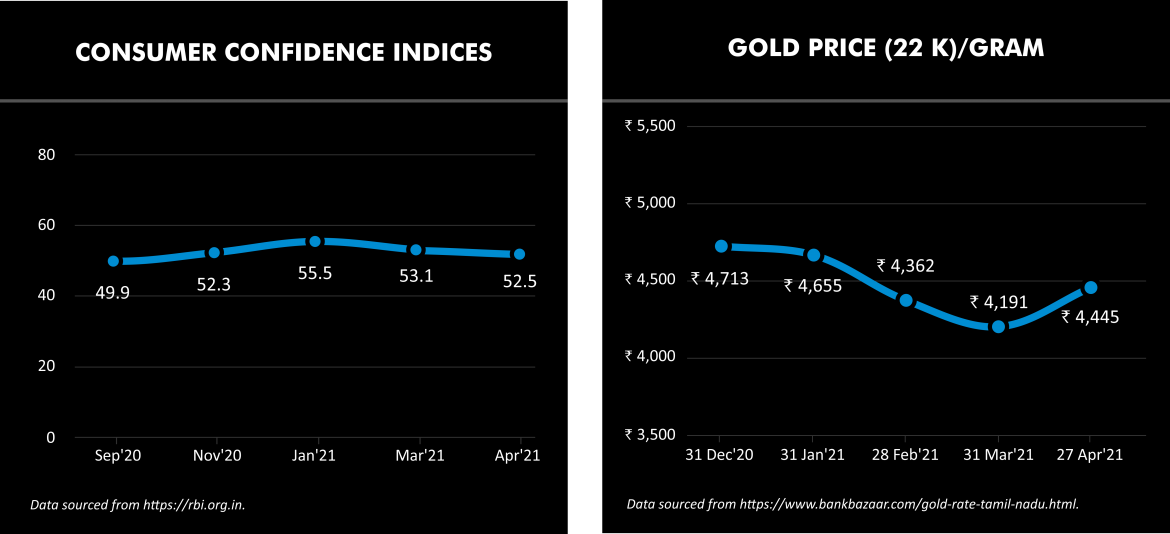 Consumer Confidence Index of the RBI fell again in April 2021 due to the uncertainty caused by the pandemic.
Gold prices rebounded to Rs. 4,445 per gram by the end of April 2021 after hitting a low in March 2021. Investors sought refuge in gold as the second wave of the pandemic spread throughout the country.