The market update for India in March 2021, with focus on construction sector, is as follows.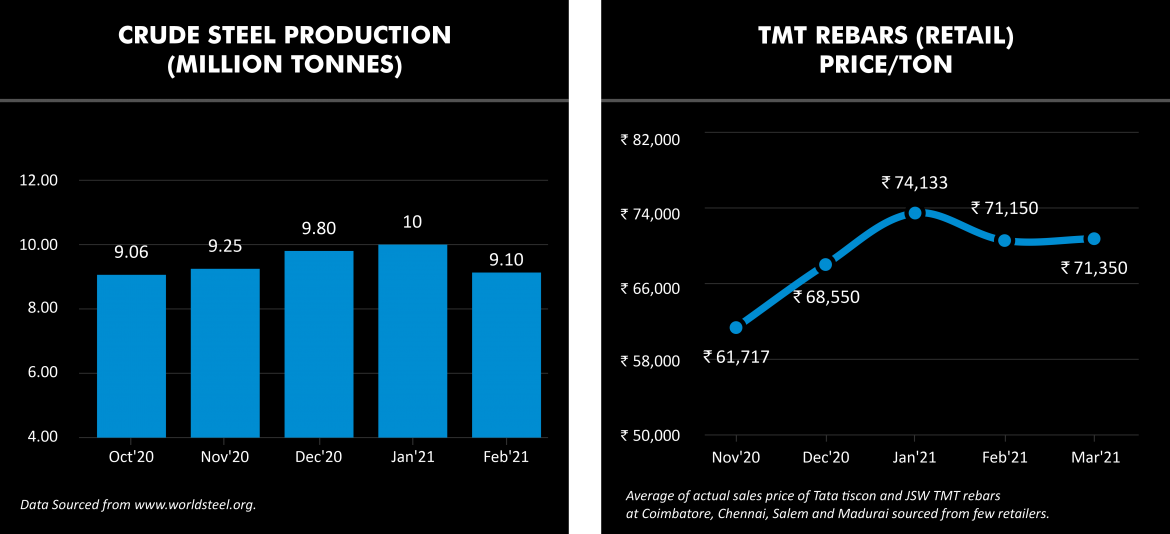 After reaching a peak of 10 million tons a month in January 2021, production of Crude Steel declined by 9% to 9.1 million tons in February 2021.
Retail price of TMT rebars remained stable in March 2021, when compared to previous month. Prices were higher by 15.6% in March 2021 when compared to November 2020.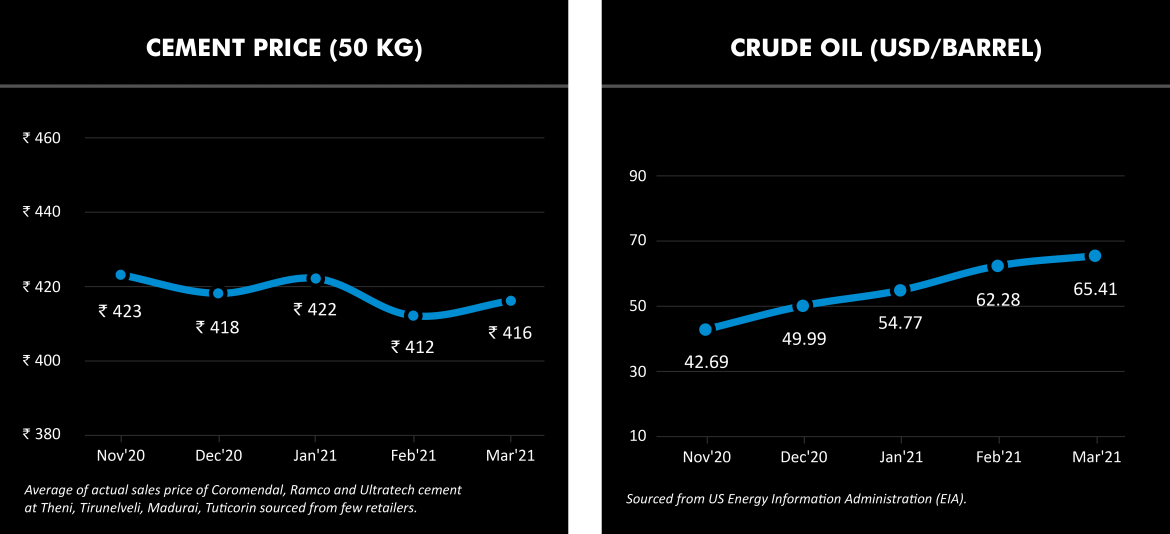 Cement prices rose marginally from Rs. 412 per bag in February 2021 to Rs. 416 per bag in March 2021.
Crude Oil prices continues their uptrend in March 2021 and reached USD 65.41 a barrel. This is an increase over 53% from November 2020.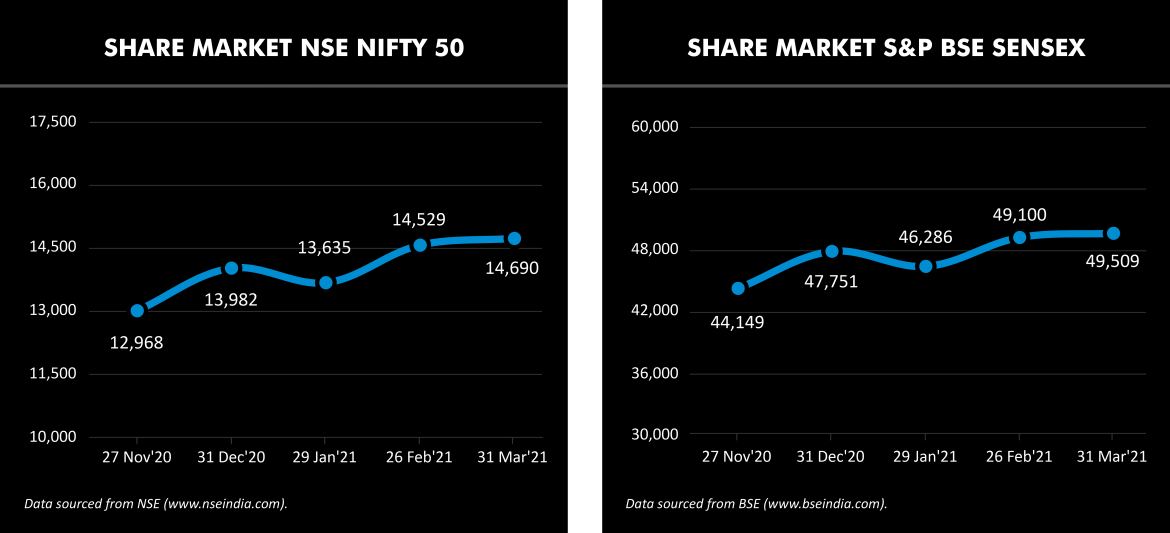 Share market indices rose marginally by ~1% in March 2021.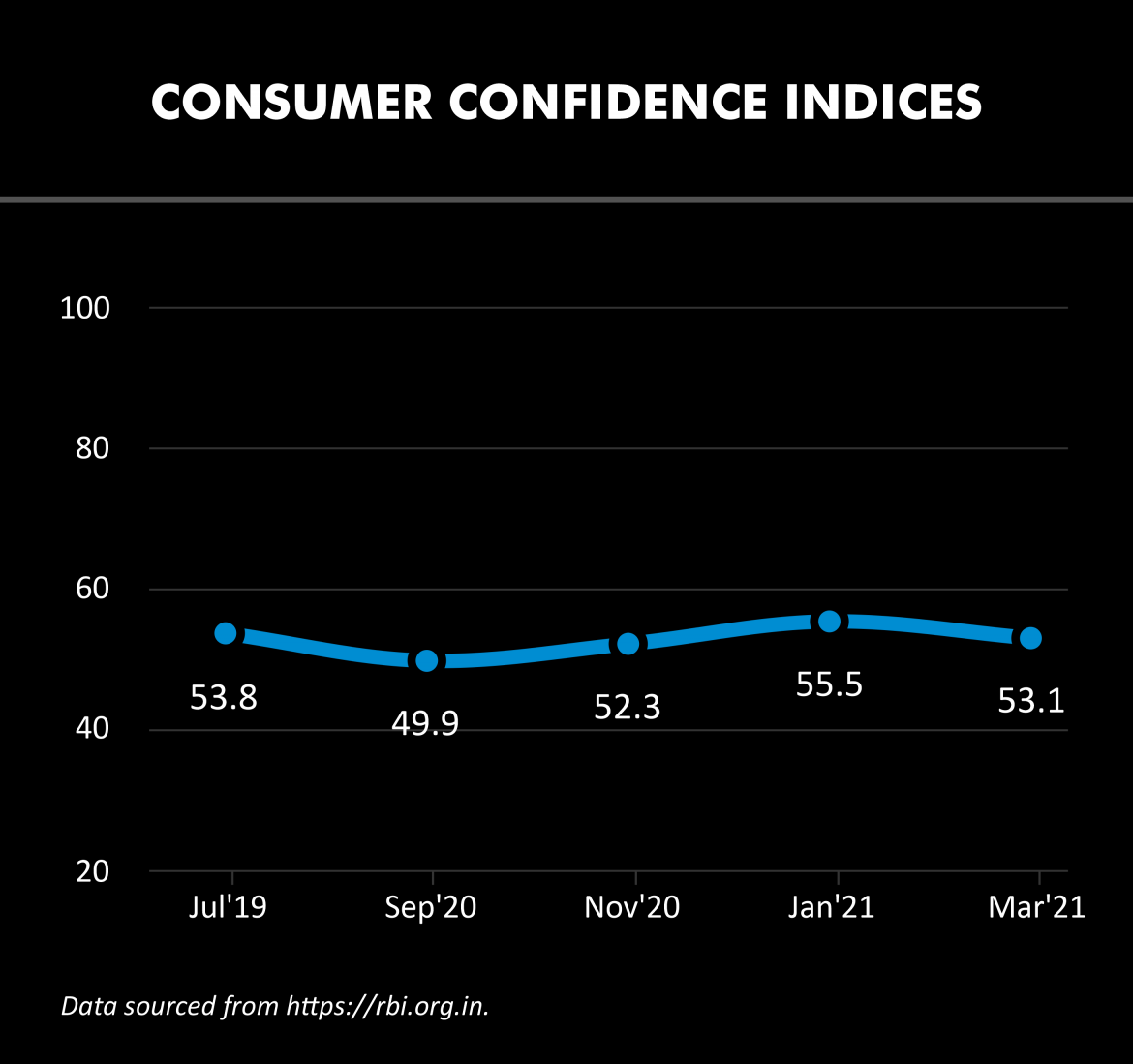 Consumer Confidence Index of RBI dropped in March 2021 when compared to January 2021 due to increasing uncertainty from second wave of Coronavirus cases.