The market update for India in July 2021, with focus on construction sector, is as follows.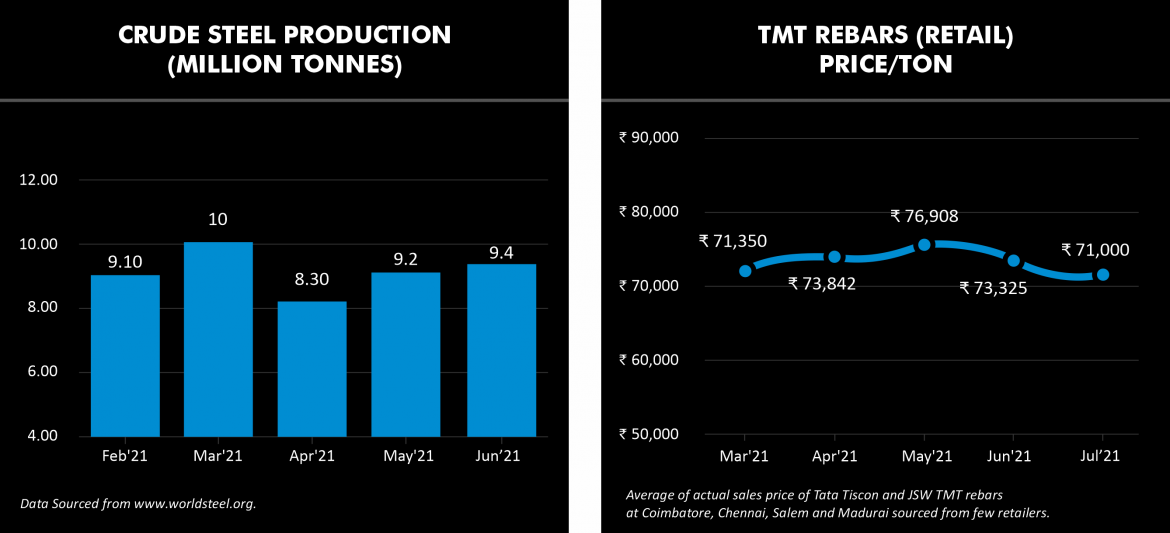 Crude Steel production continued to increase post easing of lockdowns. India produced 9.4 million tons of Crude Steel in June 2021, an increase of 0.2 million tons from the previous year.
Retail prices for TMT rebars fell by 3.2% to Rs. 71,000 per ton in July 2021.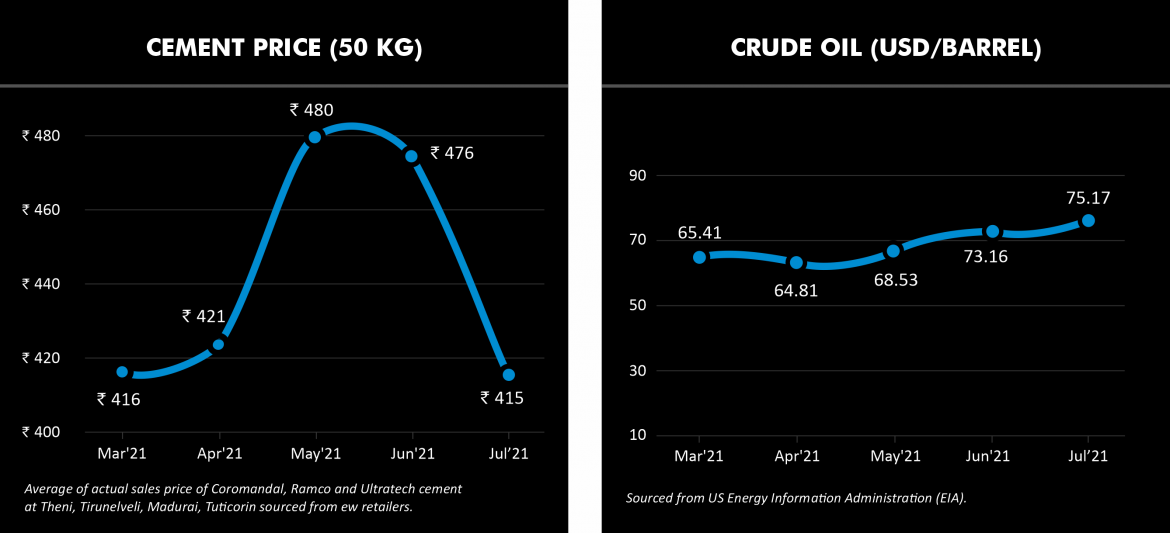 Cement prices fell steeply to Rs. 415 per bag in July 2021, bringing them back to the levels prevailing before the second wave of the pandemic.
Crude Oil prices continued to increase in July 2021, reaching USD 75.17 per barrel in July 2021. This is its highest level since the historic lows attained during the middle of last year.
The benchmarks stock market indices, BSE Sensex and Nifty 50, increased marginally in July 2021 by ~ 0.2.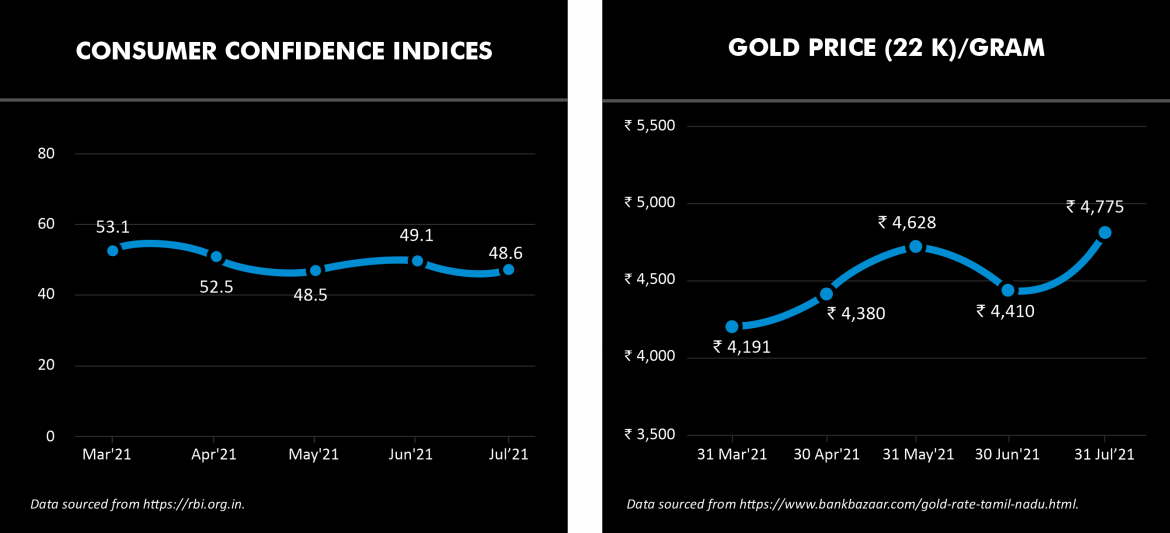 The Consumer Confidence Index of the RBI decreased to 48.6, indicating that consumers still feel uncertain about the future.
Gold prices increased in July by over 8% to Rs. 4,775 per gram.