The market update for India in January 2021, with focus on construction sector, is as follows.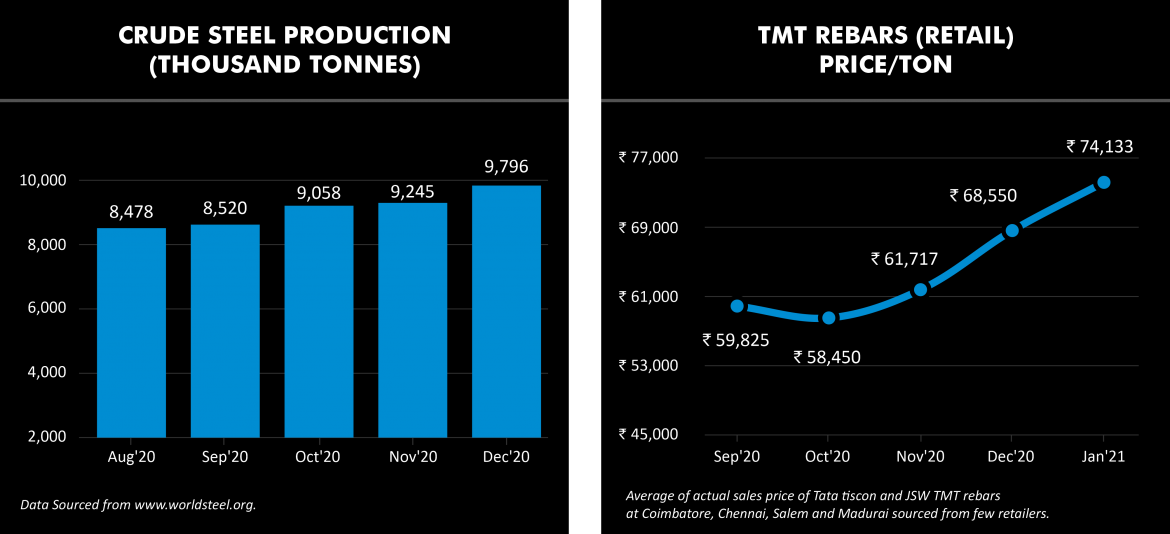 Production of Crude Steel has been steadily increasing in the second half of 2020. It reached 9.796 million tonnes in December 2020, an increase of 15.5% from August 2020.
Prices of TMT rebars continued their upward trend since October 2020. In January 2021, average prices reached Rs. 74,133 per ton.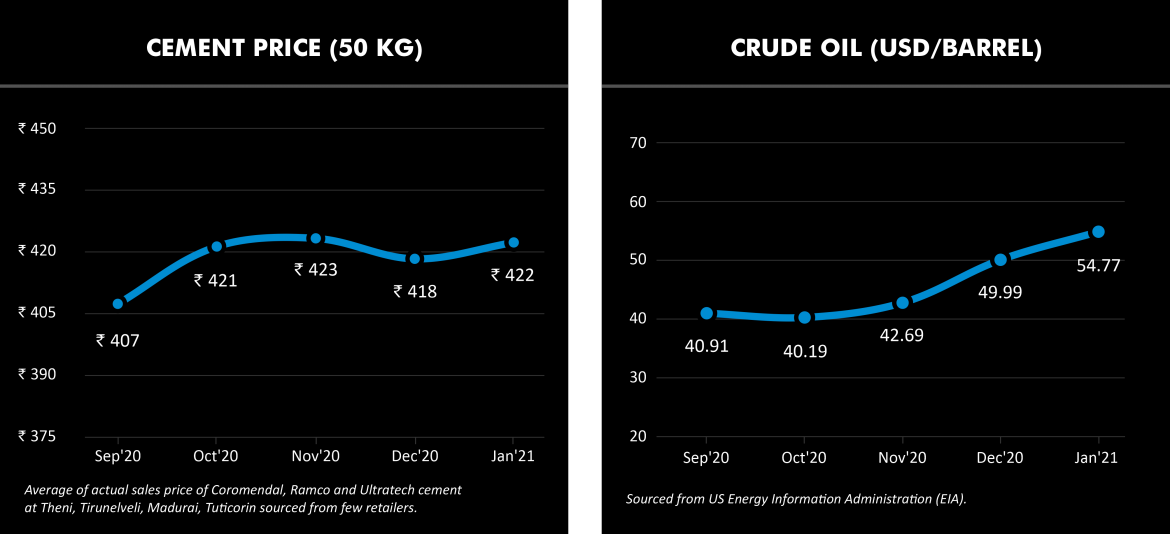 Cement prices were steady in January 2021 at Rs. 422 per bag. They have been in a close range since October 2020.
With economies recovering and supply being reduced by major suppliers, Crude Oil prices touched USD 54.77 per barrel in January 2021. This is an increase of 36.3% from the prices in October 2020.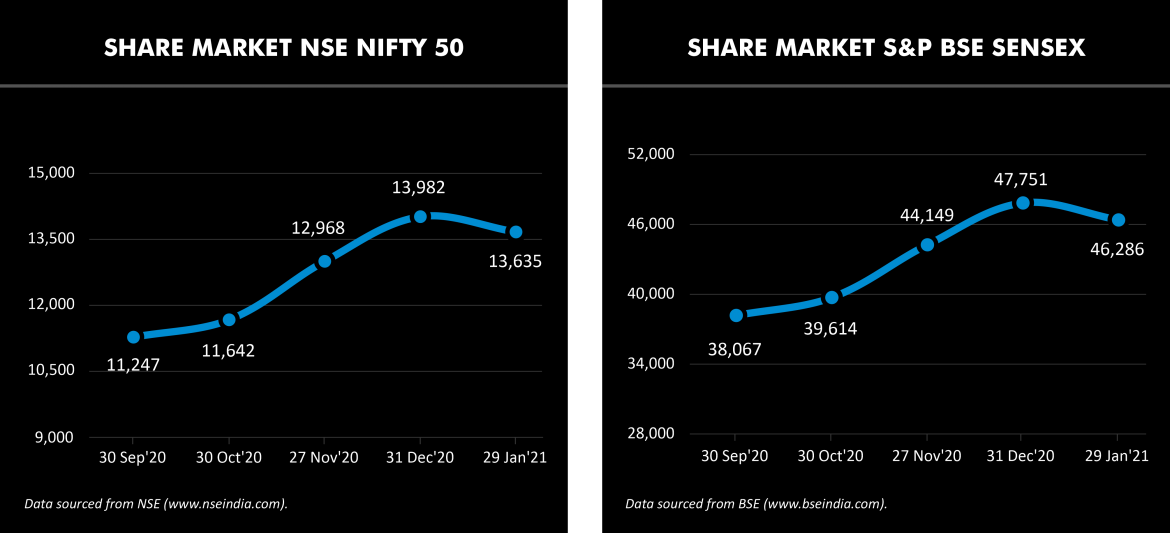 Share market indices fell in January 2021 by ~ 3% on account of profit booking, after a strong bull run from September to December of 2020.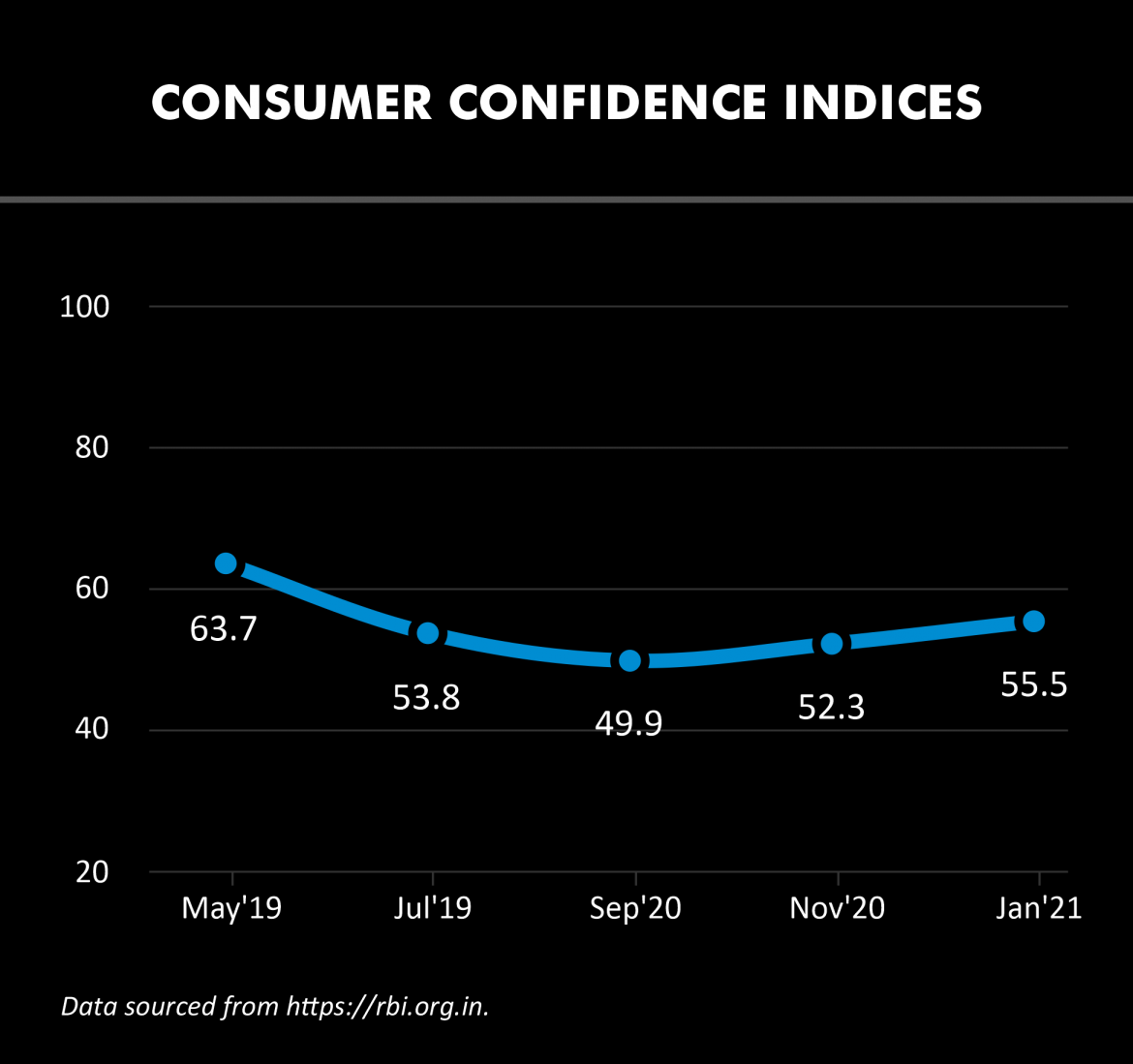 After bottoming out in September 2020, Consumer Confidence Index of RBI has risen by over 11% to 55.5 in January 2020. This indicates better sentiment among public about economic prospects, post the reopening of economic activities in 2020.