The market update for India in April 2022, with a focus on the construction sector, is as follows.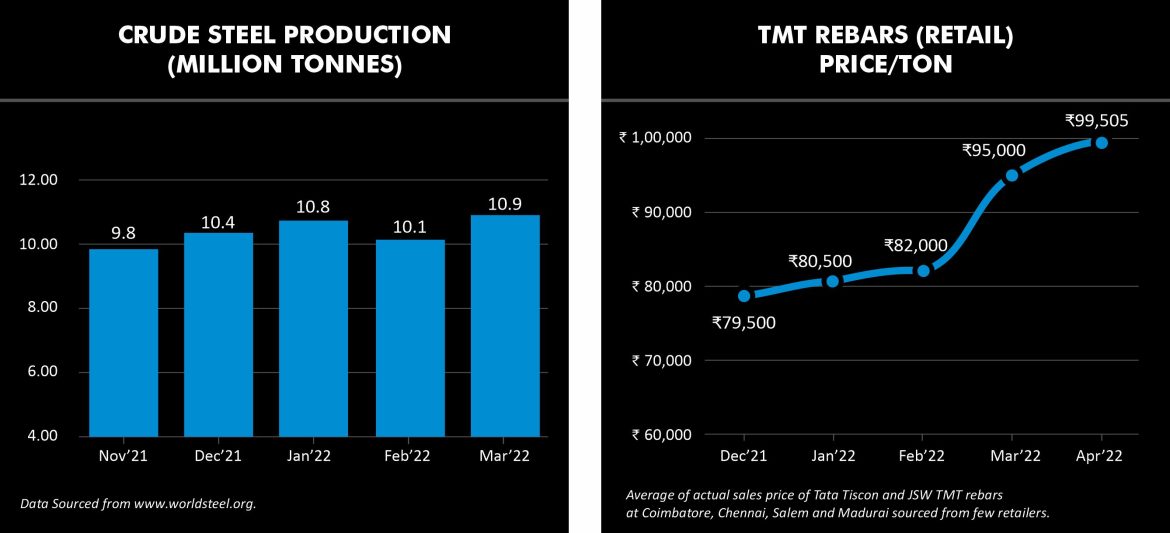 India's crude steel production increased substantially by 7.3% from 10.1 million MT in Feb 2022 to 10.9 million MT in Mar 2022.
TMT rebar prices increased steeply by Rs. 4,505 to Rs. 99,505/- per ton in April 2022.
This is due to an increase in raw material prices, as well as strong market demand.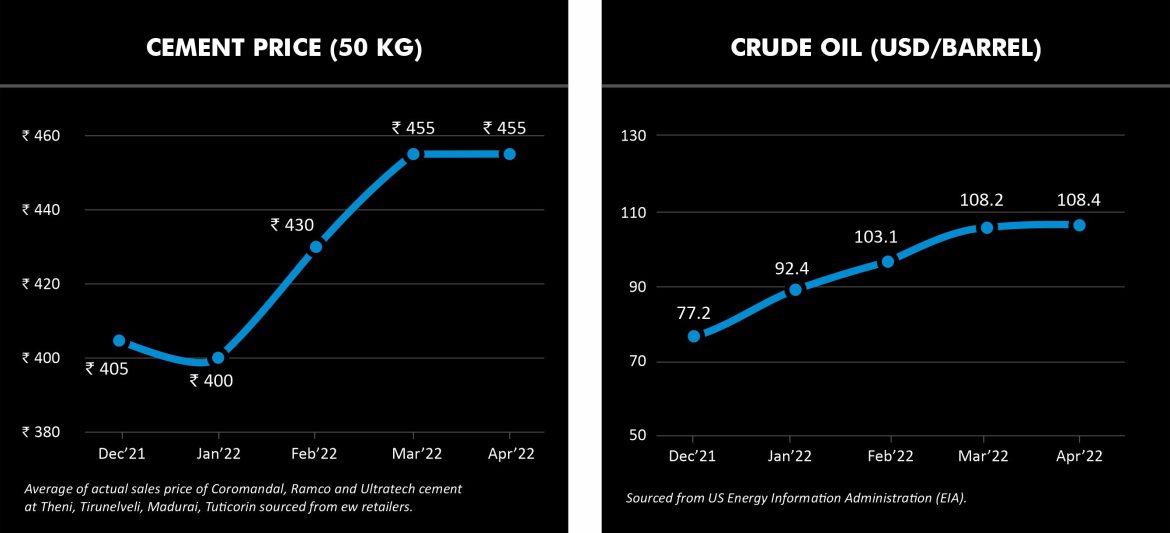 Cement prices showed an uptick in March compared with the previous month but remained stable at Rs. 445 per bag in April 2022.
After climbing continuously since late last year, Crude Oil prices stabilized at USD 108.4 per barrel in April.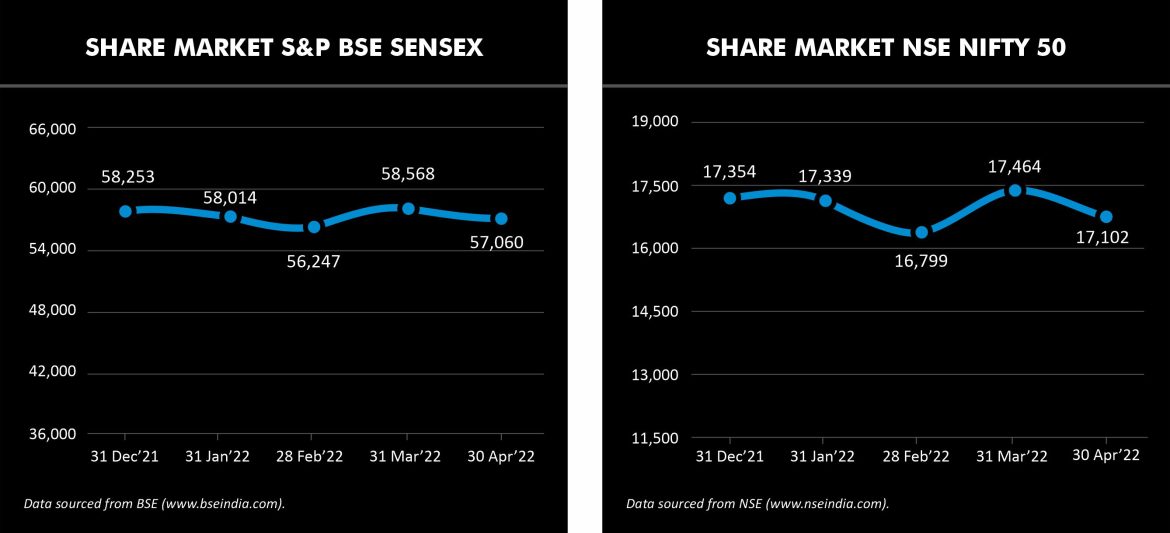 The benchmarks stock market indices, slipped by ~ 2.3% in April 2022. This was due to a challenging macroeconomic situation; shortage of commodities, rising inflation and interest rates.
The Consumer Confidence Index of the RBI increased to 71.7 in March 2022, its highest value since July 2021. An increase in CCI indicates economic growth.
Gold prices increased marginally by 2.1% to Rs.4,903 per gram in the month of April 2022.