The market update for India in January 2022, with a focus on the construction sector, is as follows.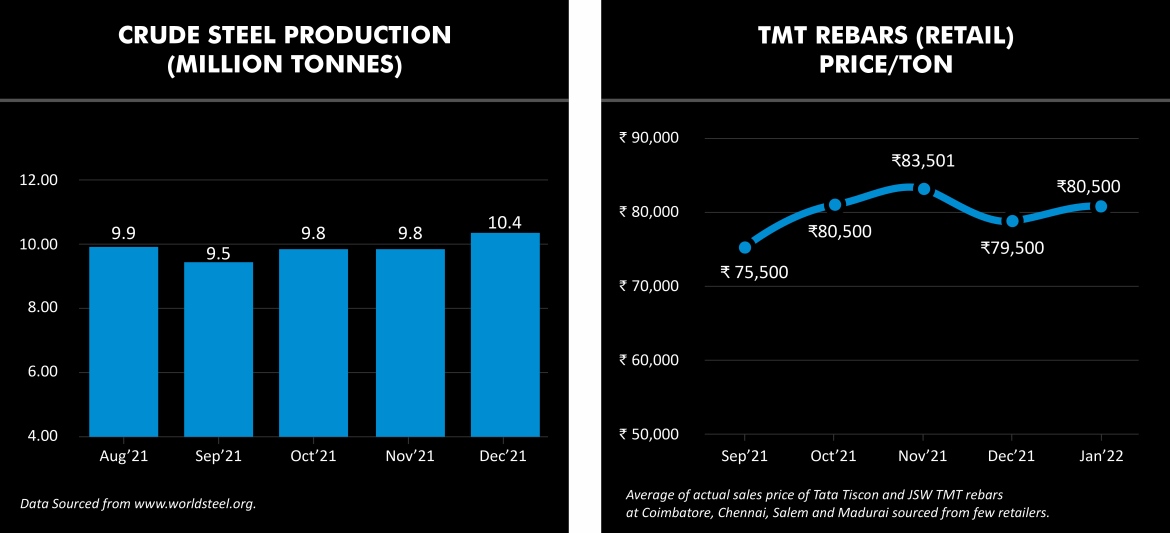 Crude Steel production reached 10.4 million tons in January 2022. This is higher than the production achieved during any month of the previous year.
After a brief dip in December 2021, prices of TMT rebars rose by 1.2% in Jan 2022.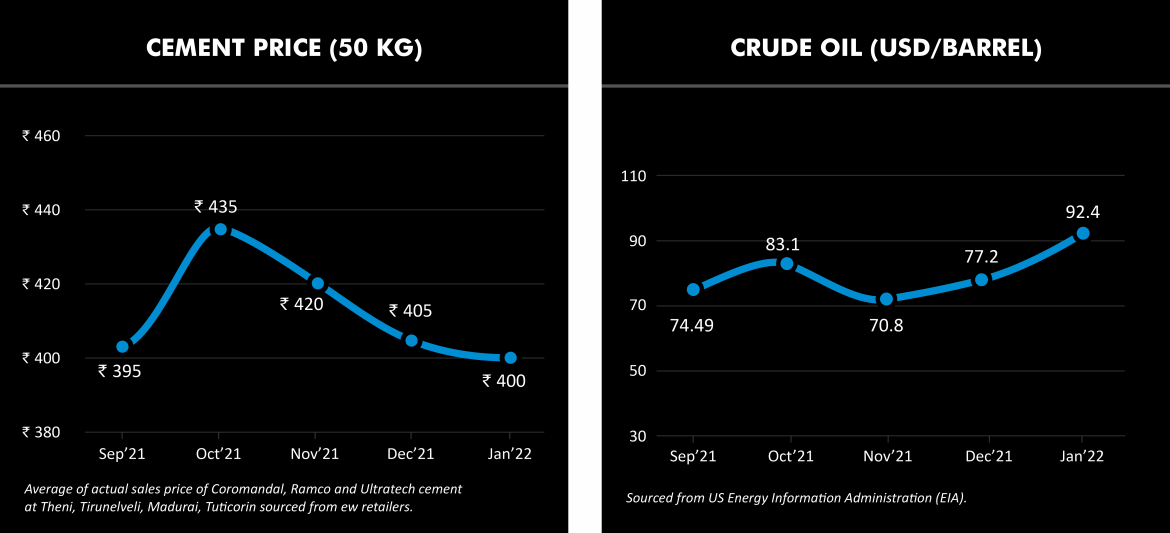 Cement prices continued their recent downward trend; dropping from Rs. 435 per bag in October 2021 to Rs. 400 per bag in January 2022, a drop of 8%.
On the other hand, Crude Oil prices continued their steady climb, reaching USD 92.4 per barrel in Jan 2022.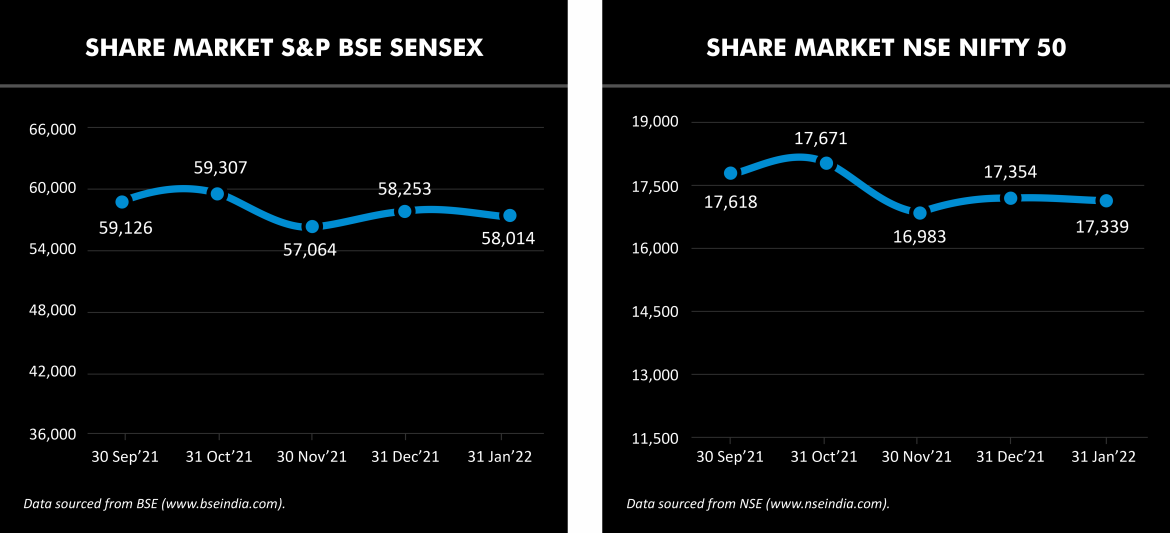 The benchmarks stock market indices, decreased marginally by ~ 0.6% in January 2022.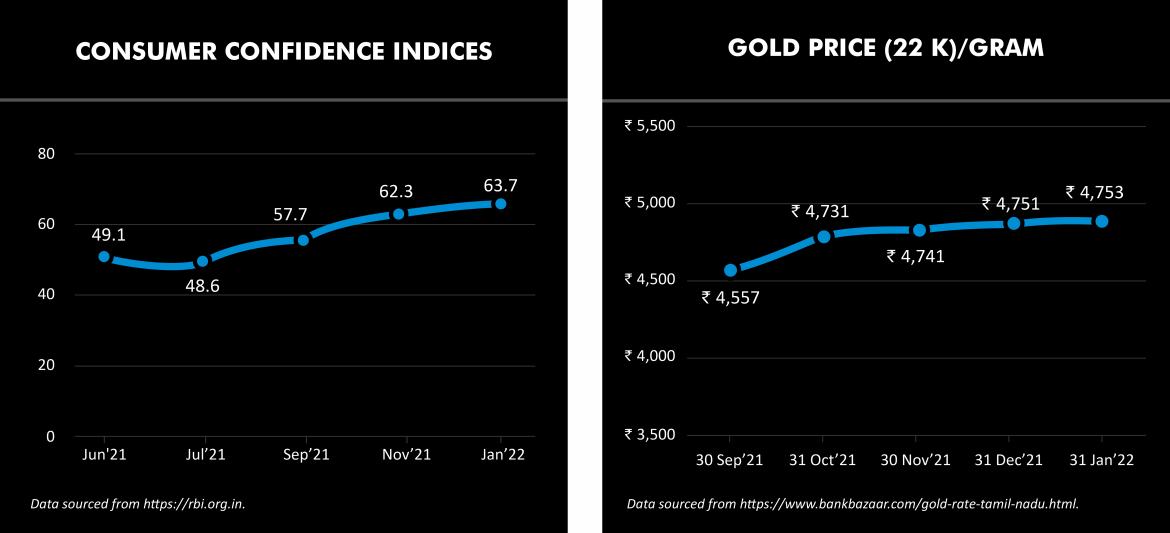 The Consumer Confidence Index of the RBI increased to 63.7, which indicates a recovery in economic outlook in the eyes of consumers.
Gold prices increased by Rs. 2 to Rs. 4,753 per gram in the end of January 2022.