The market update for India in July 2022, with a focus on the construction sector, is as follows.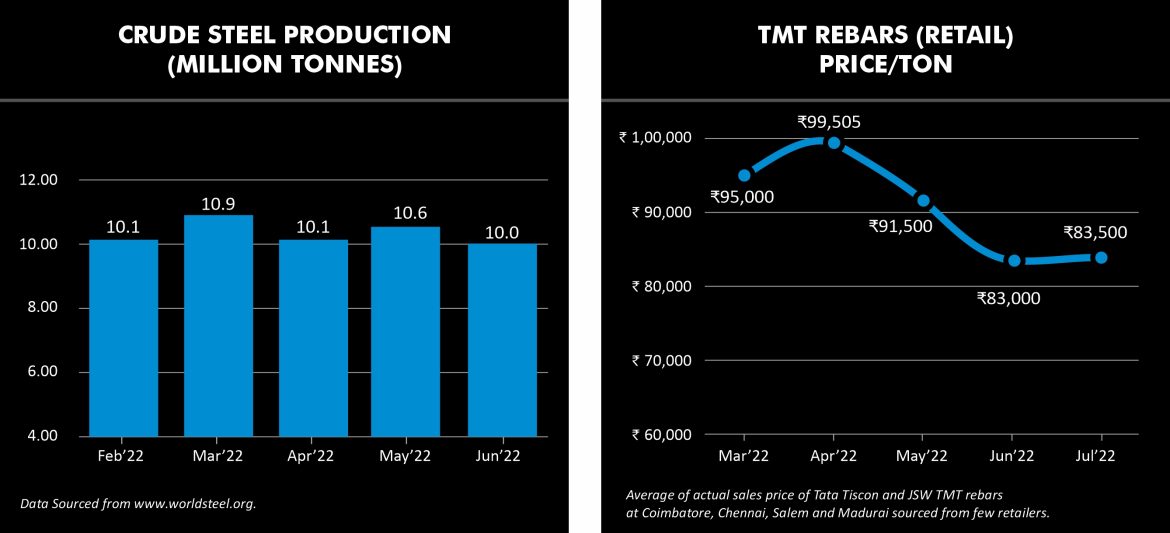 India's crude steel production fell by 4.7% from 10.6 million MT in May 2022 to 10.0 million MT in Jun 2021, the lowest in the past six months.
After falling from April to Jun 2022, prices of TMT rebars rose by 0.6% in July 2022.
Cement prices also rose by Rs. 5 per bag in July 2022 to reach Rs. 435 per bag.
Crude oil prices slipped significantly by 8.4% as fears of a potential global recession spurred concerns about oil demand. Prices declined to USD 111.9 per barrel in July 2022.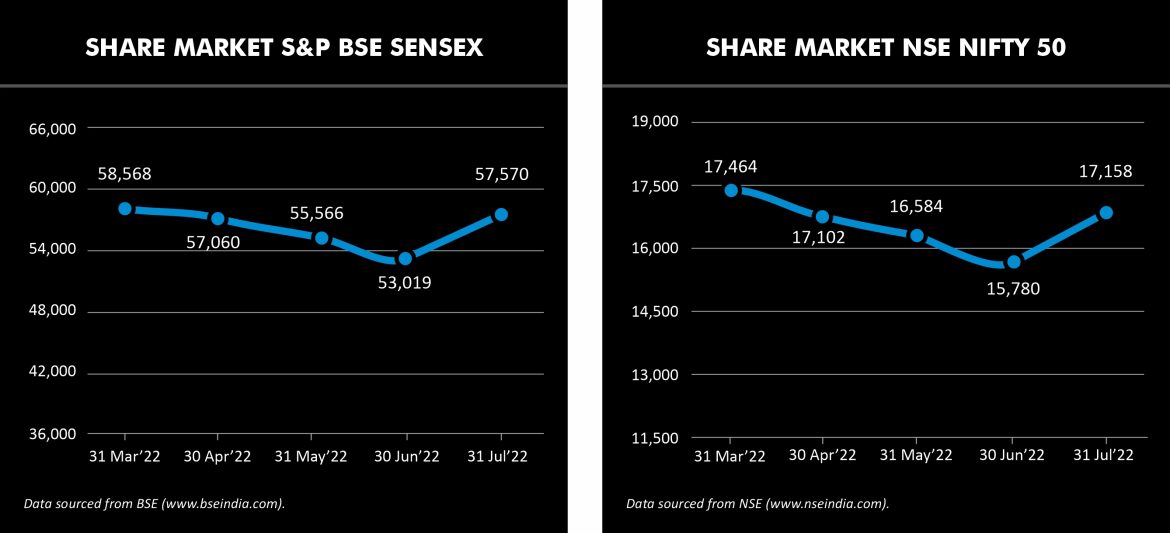 The benchmark stock market indices jumped significantly by ~ 8.6% in July 2022.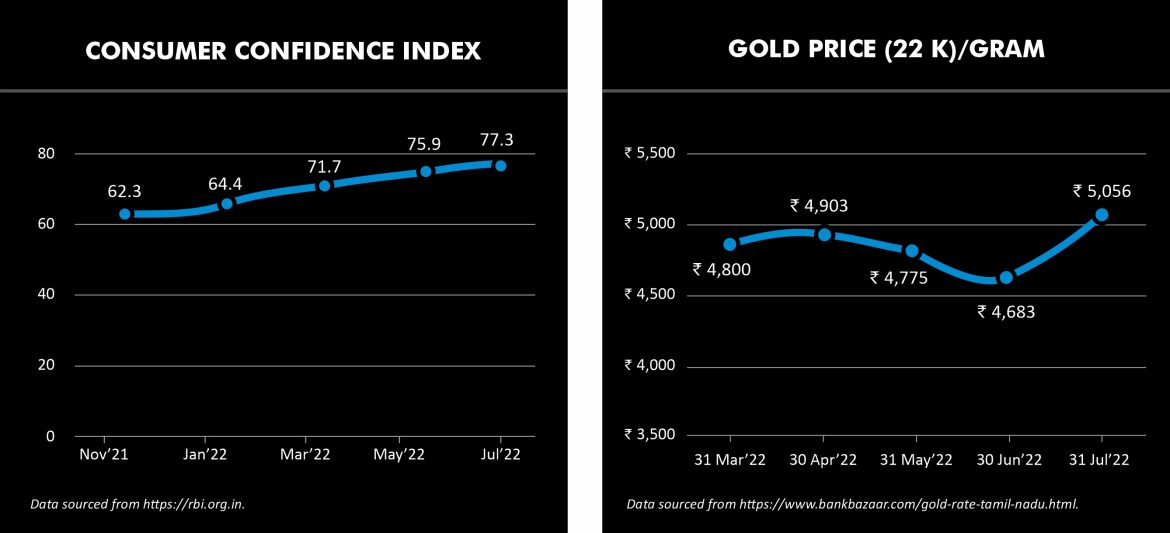 The Consumer Confidence Index of the RBI has consistently improved since Nov 2022, reaching an all-time high of 77.3 in July 2022. An increase in CCI indicates that consumers are optimistic regarding their expected financial situation.
Gold prices increased substantially by 8% to Rs. 5,056 per gram in the month of July 2022.