The market update for India in December 2021, with a focus on the construction sector, is as follows.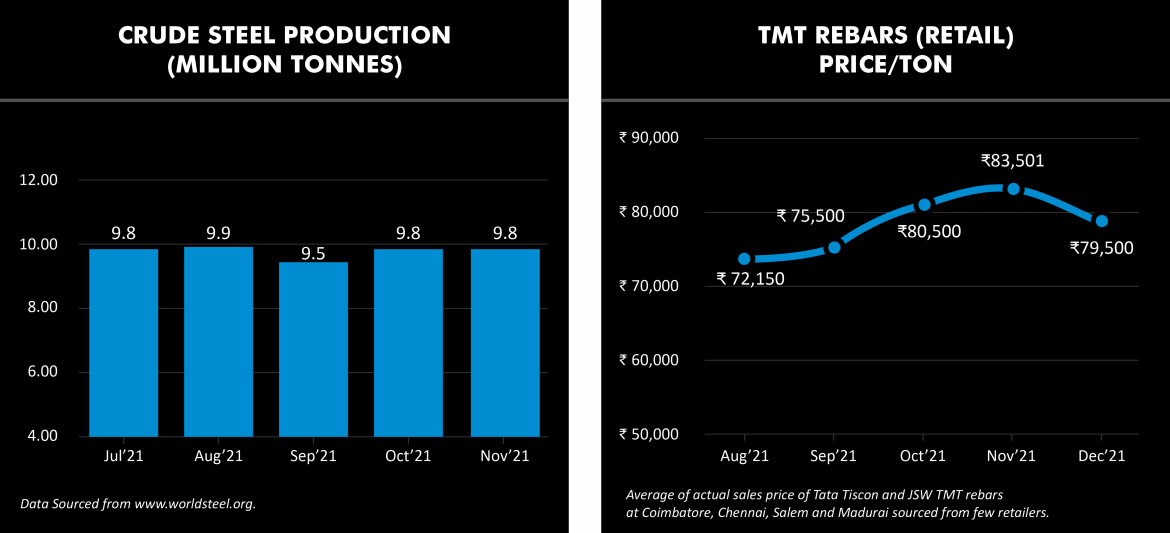 Crude Steel production in India remained stable at 9.8 million MT in November 2021.
After rising continuously since July 2021, retail prices of TMT rebars in Tamilnadu fell by ~ Rs. 4,000 per ton to Rs. 79,500 per ton in December 2021.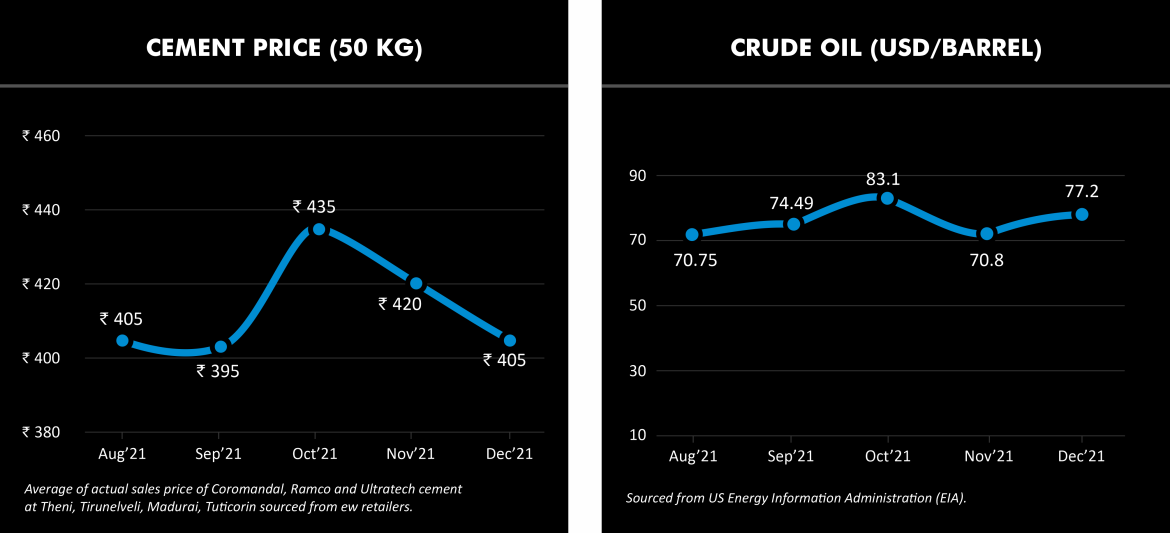 After a substantial jump in October 2021, cement prices fell steeply to Rs. 405 per bag in December 2021.
Crude oil prices India rose by 9.0% from USD 70.8 per barrel in Nov 2021 to USD 77.2 per barrel in December 2021.
The benchmark stock market indices, BSE Sensex & Nifty 50, increased by ~ 2% in December.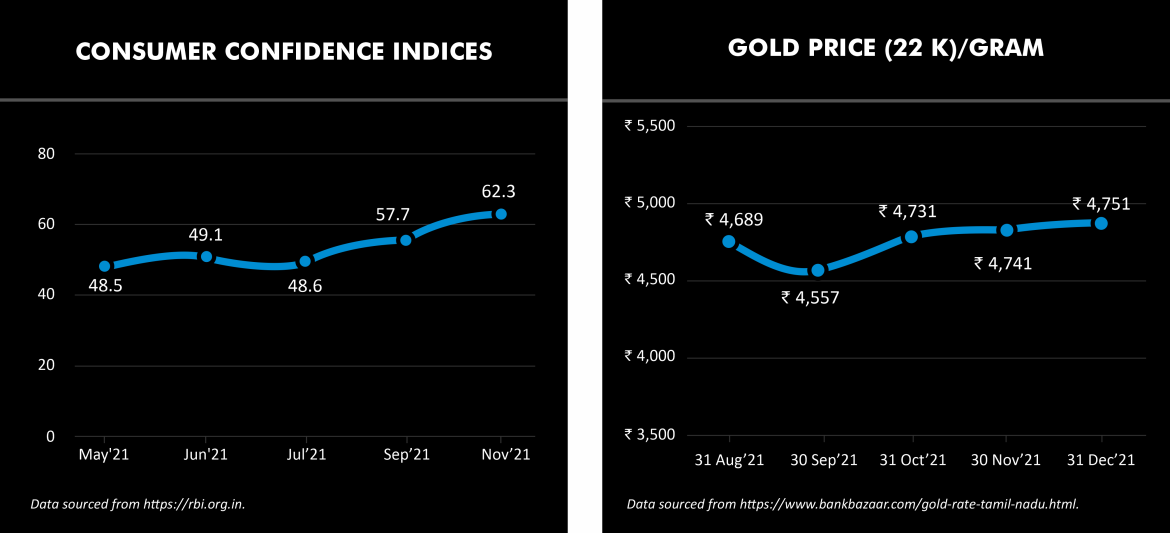 The Consumer Confidence Index of the RBI increased to 62.3, its highest value since May 2021. This indicates consumers feeling optimistic about the future.
Gold prices increased by ~ Rs. 10 to Rs. 4,751 per gram by the end of 2021.