The market update for India in June 2022, with a focus on the construction sector, is as follows.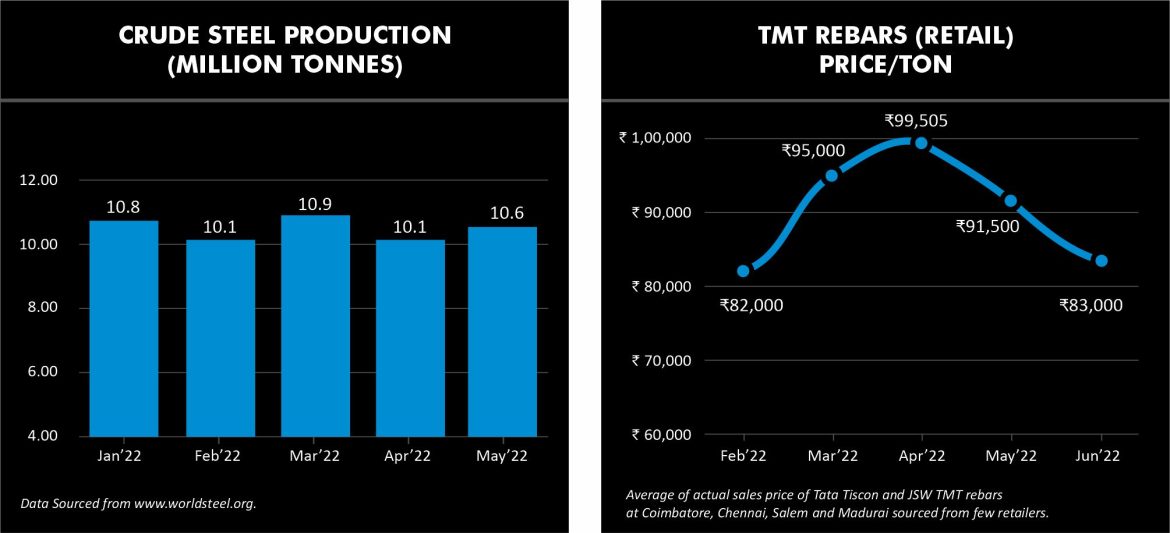 India's crude steel production increased substantially by 4.7% from 10.1 million MT in Apr 2022 to 10.6 million MT in May 2022.
TMT rebar prices decreased steeply by Rs. 8,500 to Rs. 83,000/- per ton in Jun 2022. The reduction was due to a fall in global steel prices and the imposition of export duty in India.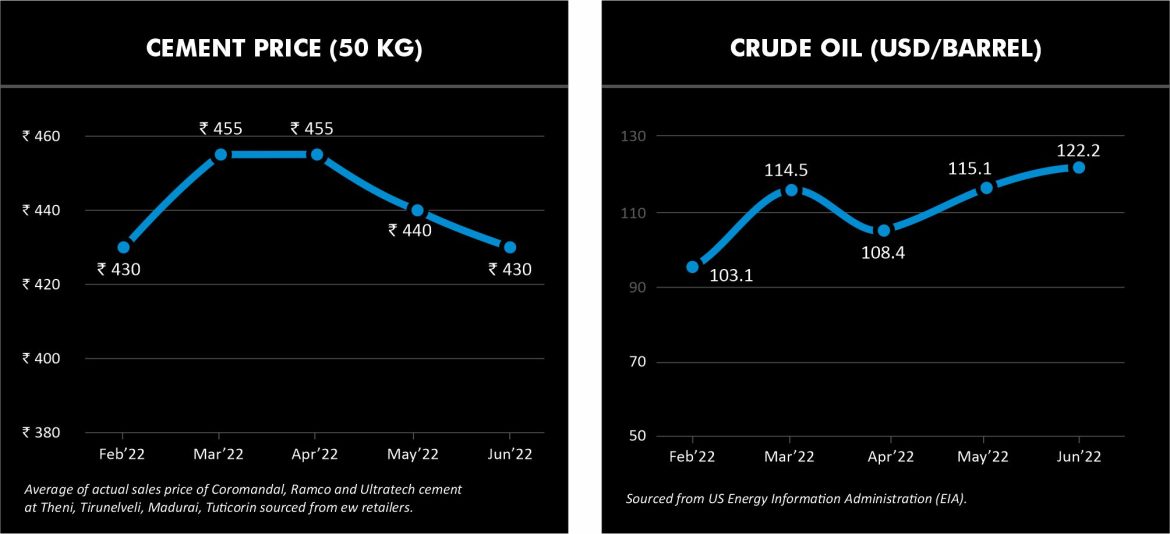 Cement prices continued their recent downward trend; dropping from Rs. 455 per bag in Apr 2022 to Rs. 430 per bag in Jun 2022, a drop of 5.5%.
Crude oil prices in India rose by 6.1% from USD 115.1 per barrel in May 2022 to USD 122.2 per barrel in Jun 2022. This is the highest level this year.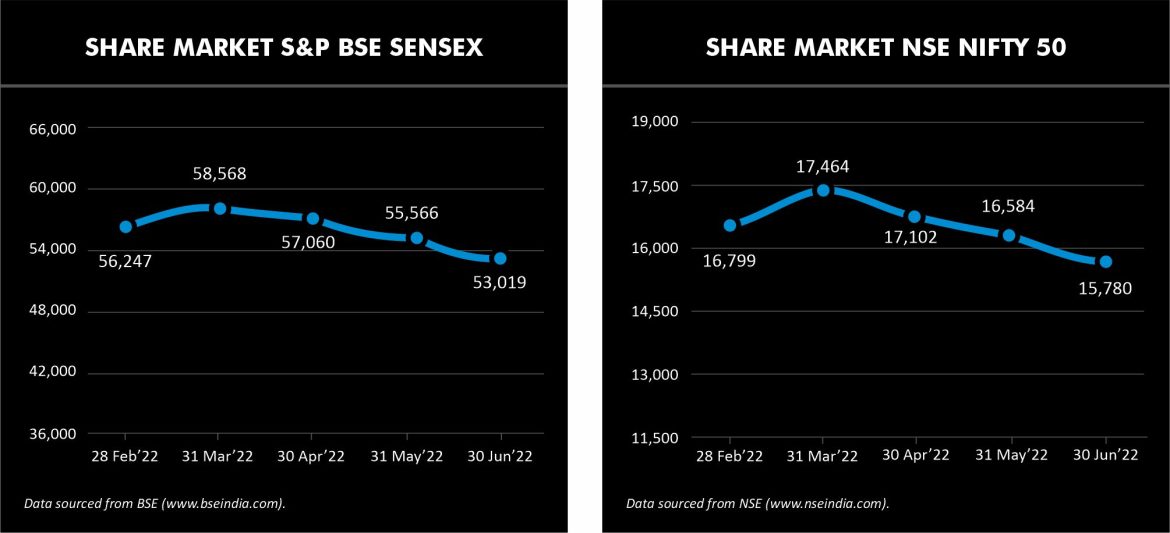 The benchmarks stock market indices again slipped by ~ 4.7% in Jun 2022. Selling by Foreign Institutional Investors (FIIs) contributed to this trend.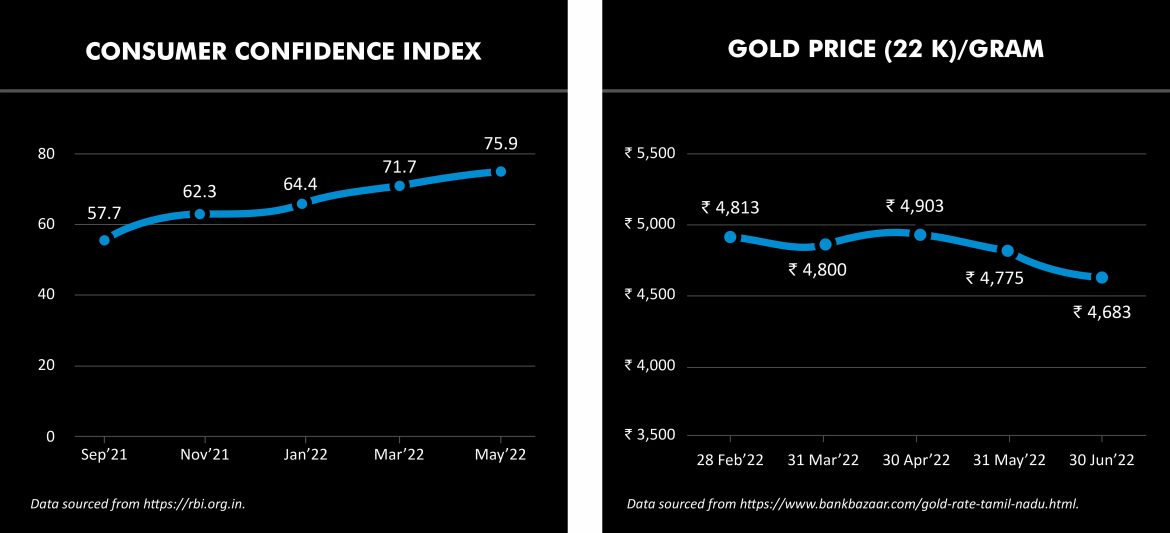 The Consumer Confidence Index of the RBI consistently improved since Sep 2022 to an all-time high of 75.9 in May 2022
Gold prices decreased marginally by 2% to Rs.4,683 per gram in the month of Jun 2022.