The market update for India in February 2021, with a focus on the construction sector, is as follows.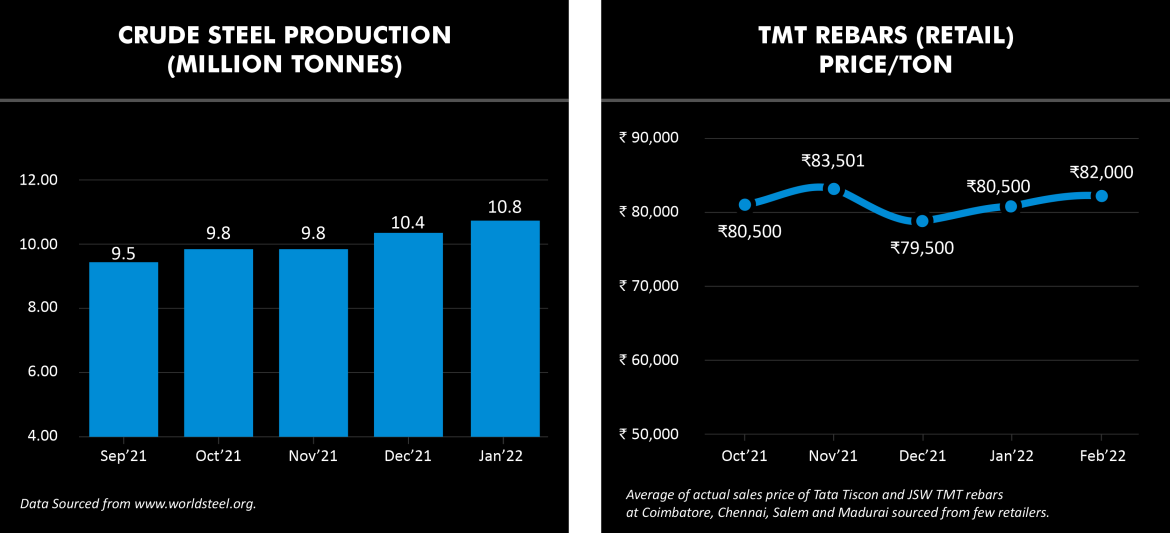 Crude Steel production in India continued its steady climb, reaching 10.8 million tons in Feb 2022. This is higher than the production achieved during any month of the previous year.
Prices of TMT rebars increased by ~1.8% in Feb 2022. The Russia-Ukraine war is affecting international supply chains, resulting in rising in raw material prices.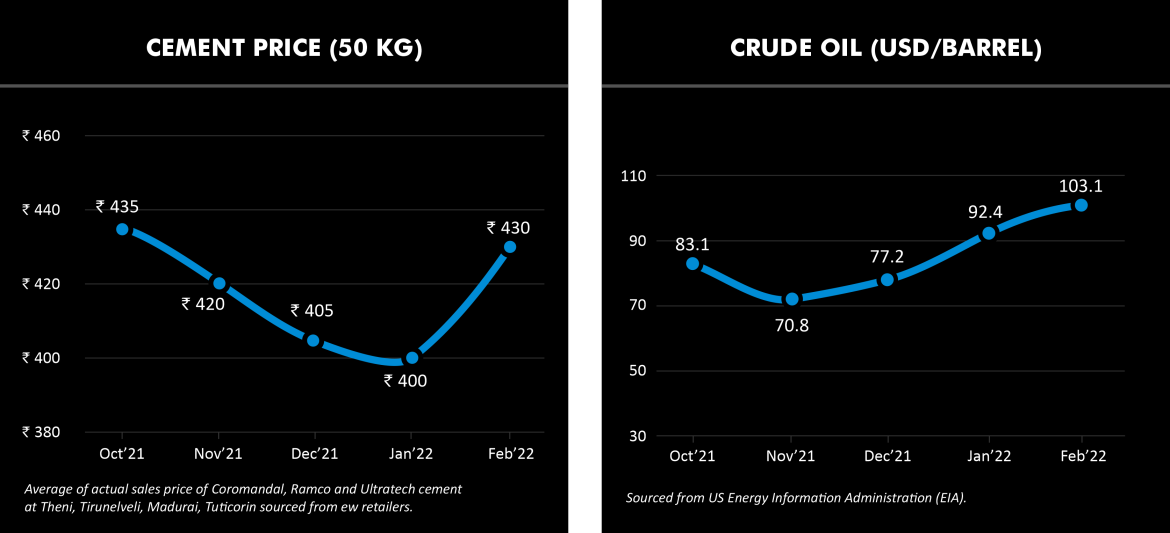 After a dip in Jan 2022, Cement prices made a substantial jump in Feb 2022 by 8% to Rs. 430 per bag.
Crude Oil prices continued their upward march, reaching USD 103.1 per barrel in Feb 2022, driven by supply uncertainties caused by the ongoing war in Ukraine.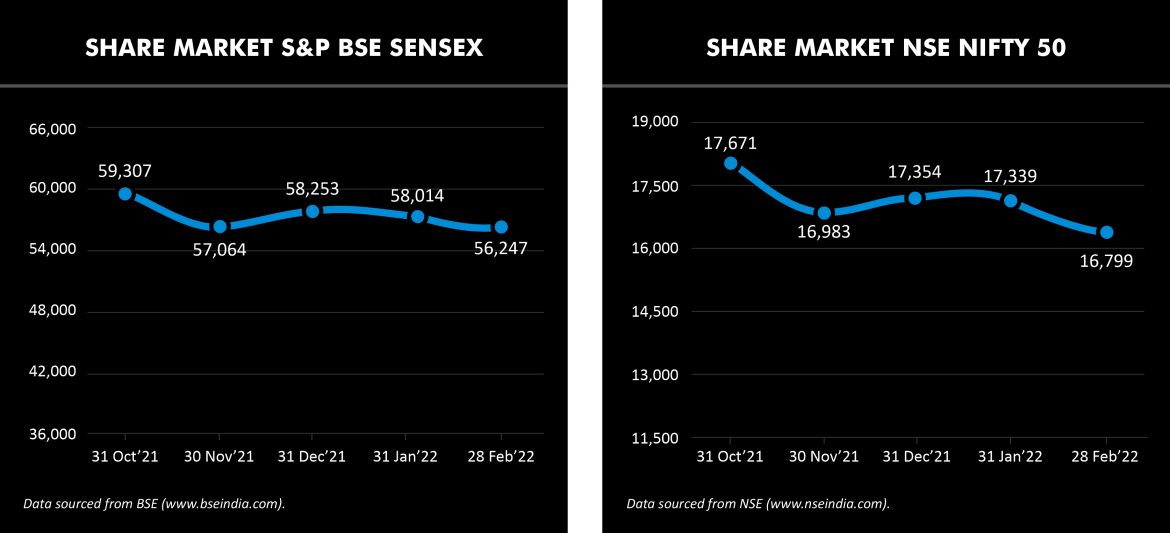 The benchmarks stock market indices fell sharply by ~ 3.4% in Feb 2022.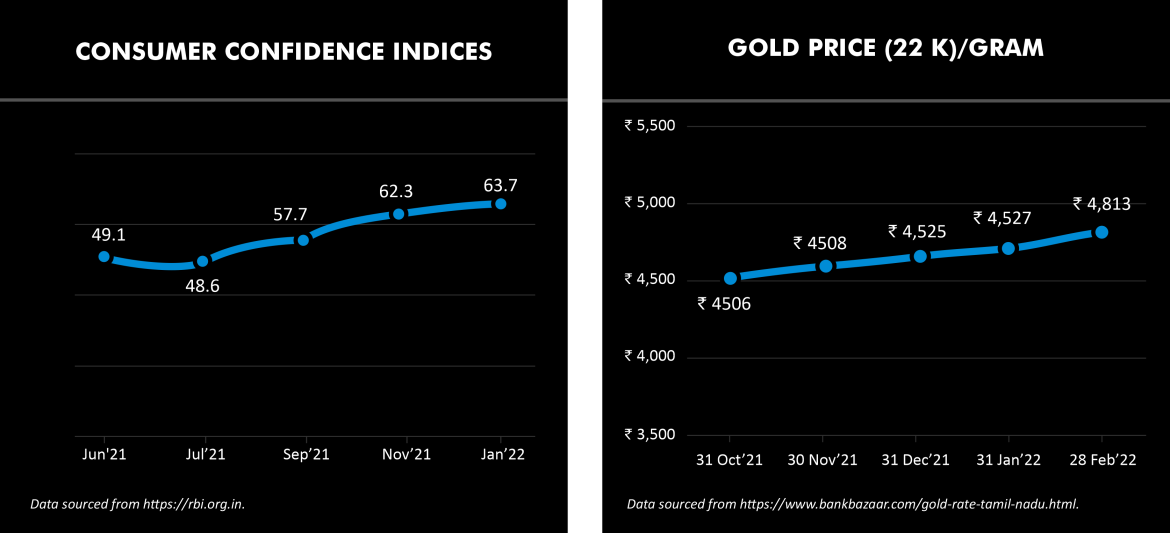 The Consumer Confidence Index of the RBI increased to an all-time high of 63.7. This indicates a recovery in the economic outlook in the eyes of consumers.
Gold prices increased substantially by 6% to Rs. 4,831 per gram in the month of February 2022.