The market update for India in May 2022, with a focus on the construction sector, is as follows.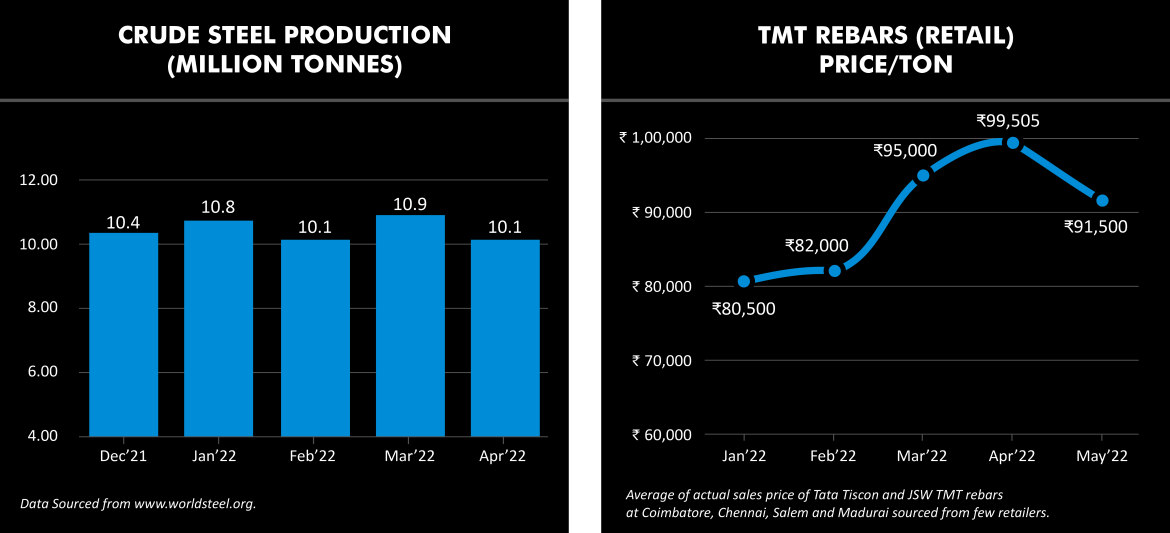 India's crude steel production fell by 7.3% from 10.9 million MT in March 2022 to 10.1 million MT in April 2022.
TMT rebar prices decreased steeply from Rs. 8,005 to Rs. 91,500/- per ton in May 2022. This is due to the imposition of duty on exports and higher interest rates.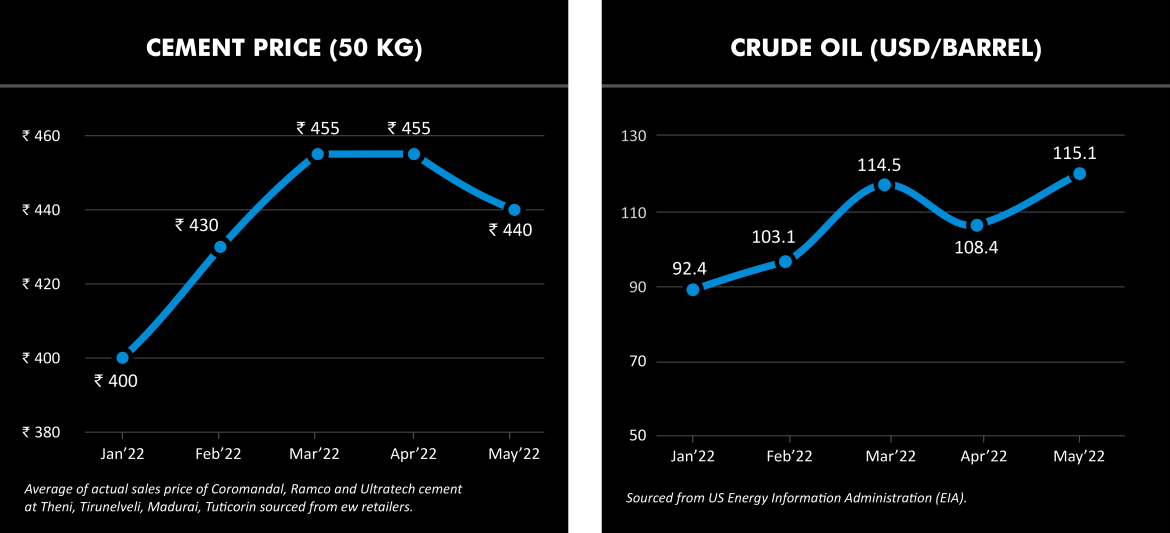 After a substantial jump in March 2022, cement prices fell steeply to Rs. 440 per bag in May 2022.
Crude oil prices in India rose significantly by 5.8% from USD 108.4 per barrel in April 2022 to USD 115.1 per barrel in May 2022.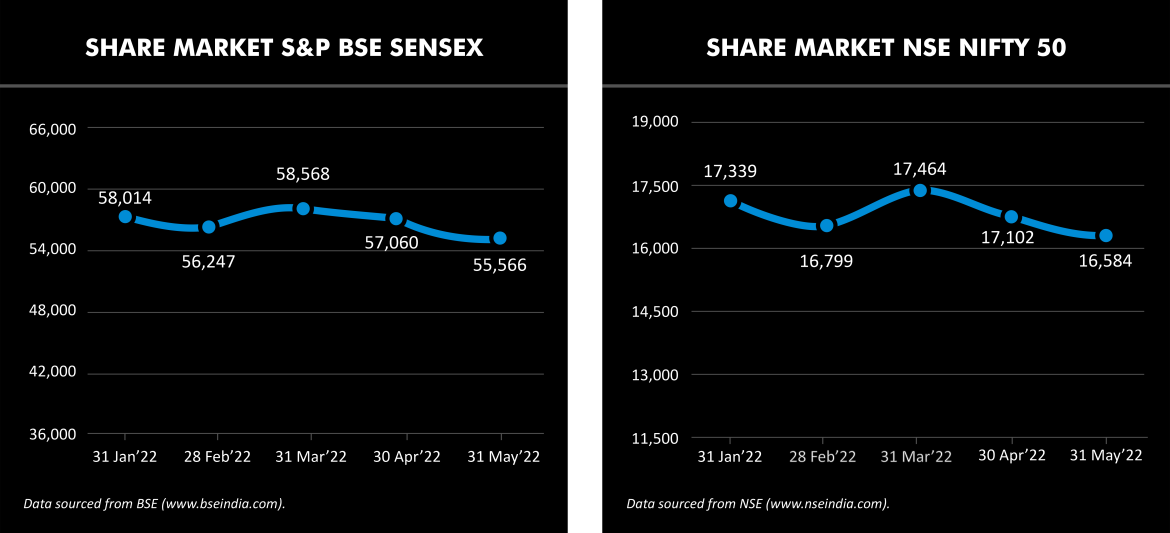 The benchmarks stock market indices, slipped by ~ 2.8% in May 2022. This is due to rising inflation and increasing interest rates globally.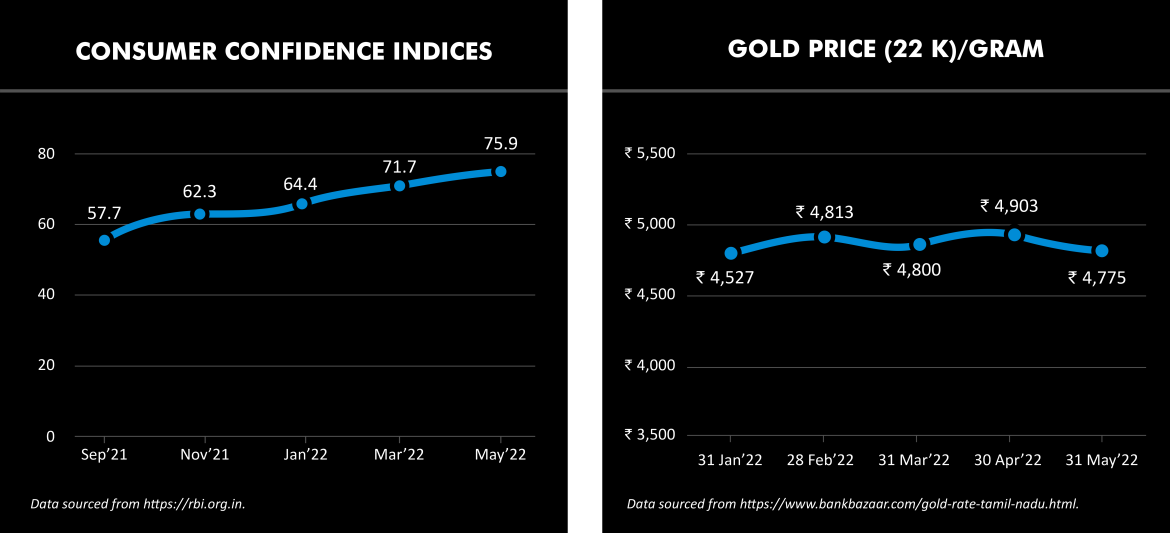 The Consumer Confidence Index of the RBI increased to 75.9 in May 2022, continuing its rise that began in the middle of last year.
Gold prices decreased marginally by 2.6% to Rs.4,775 per gram in the month of May 2022.