The market update for India in August 2021, with a focus on the construction sector, is as follows.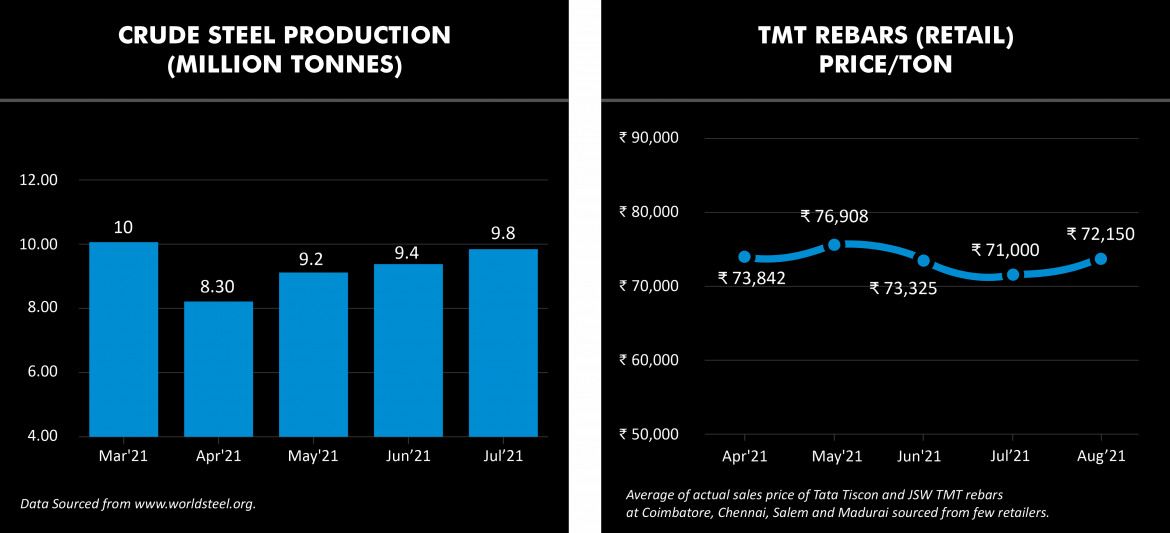 Crude Steel production in India continued its steady climb with production reaching 9.8 million tons in July 2021; an increase of 18% from the low of April 2021.
TMT rebar retail prices in India increased marginally by 1.6% in Aug 2021 to Rs. 72,150 per ton.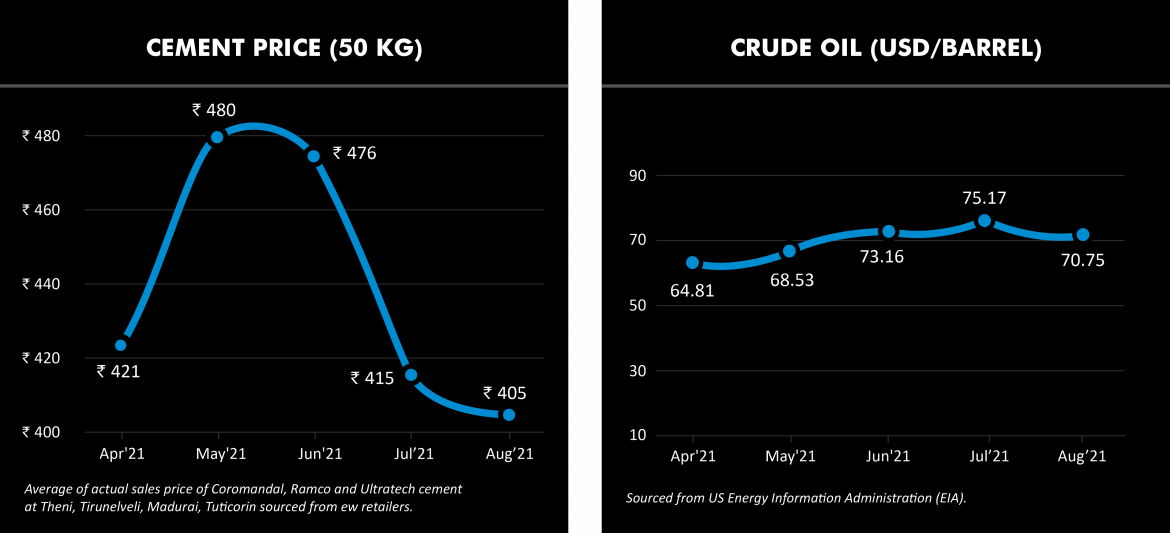 After the steep decline in June & July, cement prices fell further by Rs. 10 to Rs. 405 per bag in August 2021.
Crude Oil prices cooled from a high of USD 75.17 per barrel in July 2021 to USD 70.75 per barrel in Aug 2021. The decline was due to the spread of Delta variant of COVID-19 across the world leading to declining in demand.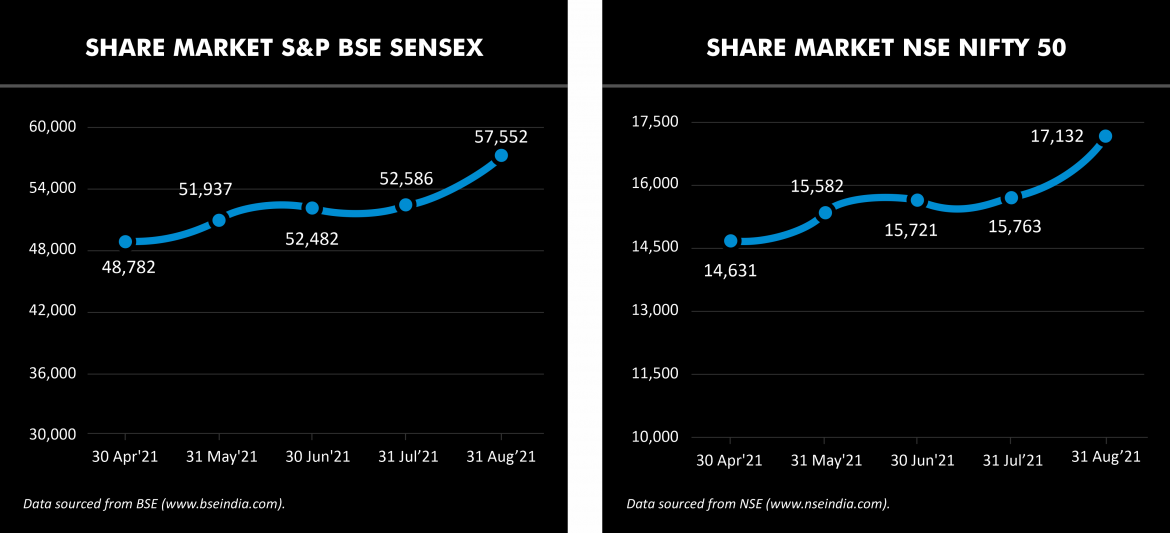 Share market indices jumped significantly by ~ 9% in August 2021 to reach all-time highs, on the back of declining COVID-19 cases in India and subsequent fast economic recovery.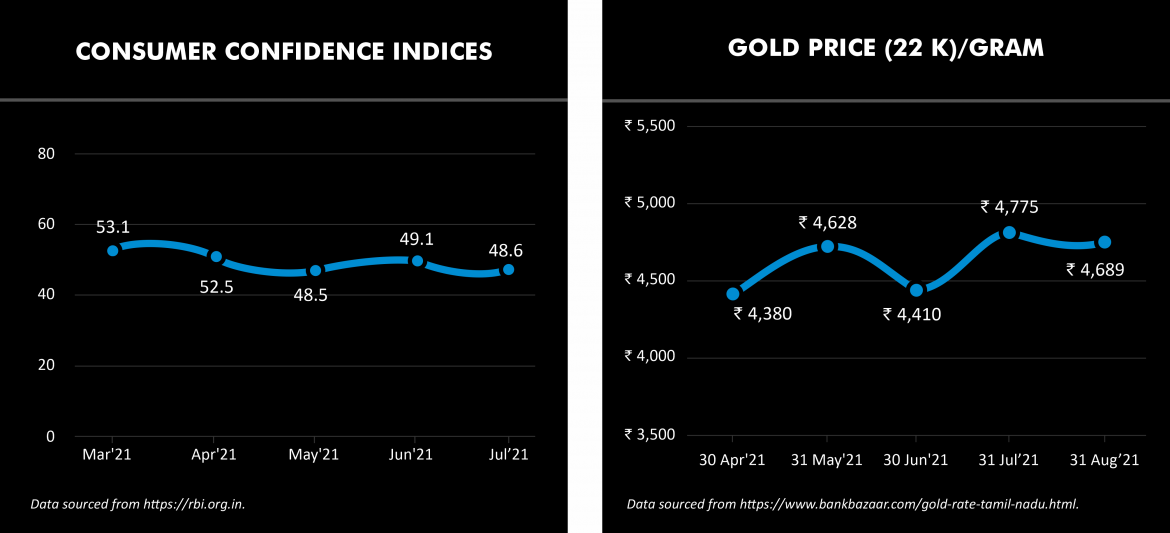 The Consumer Confidence Index of the RBI decreased to 48.6, indicating that consumers still feel uncertain about the future.
As the Indian economy recovered, gold prices weakened, falling 1.8% to Rs. 4,689 per gram by end of August 2021.