The market update for India in September 2021, with a focus on the construction sector, is as follows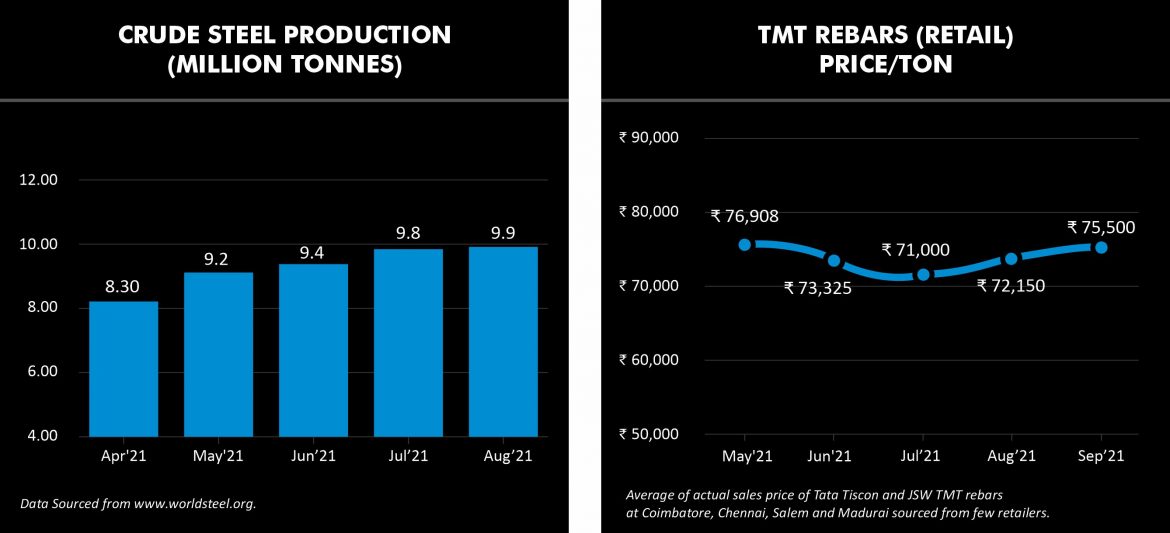 India's crude steel production grew by 7.6% to 9.9 million MT in Aug 2021. Production has rapidly recovered since April 2021 when 8.30 million MT was produced.
TMT rebar prices increased by over Rs. 3,000 to Rs. 75,500/- per ton. The domestic market saw healthy demand, while there was global uncertainty about key raw material supplies like Coal.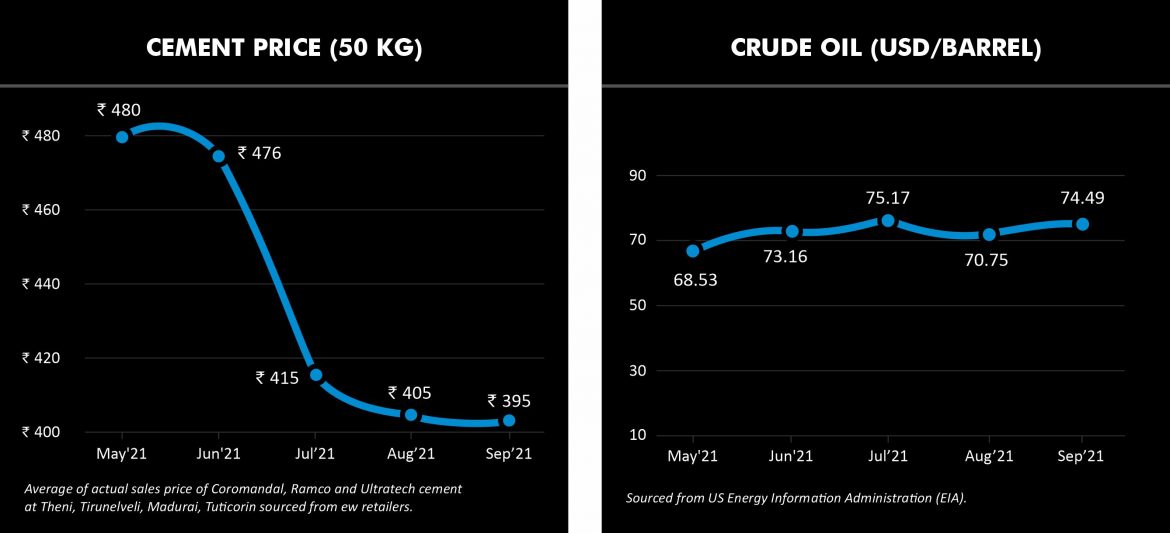 Prices of cement further decreased by Rs. 10 to Rs. 395 per bag. The temporary hike in prices in the last quarter has now abated.
Crude Oil prices restarted their upward march again after a dip in August 2021.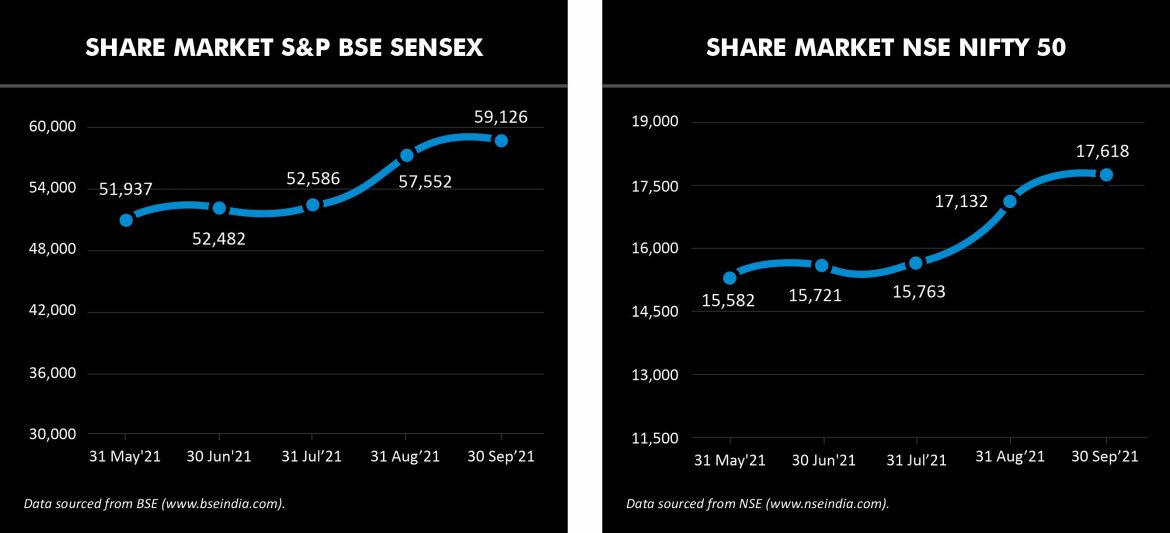 The benchmarks stock market indices, BSE Sensex and Nifty 50, increased by ~ 2.75% in September-2021 and reached all-time highs.
With economic recovery, the Consumer Confidence Index of the RBI increased from its all-time
low of 48.5 in May 2021 to 57.7 in September 2021. This is the highest level this year.
Gold prices decreased in September by over 3% to Rs. 4,557 per gram.