The market update for India in November 2021, with a focus on the construction sector, is as follows.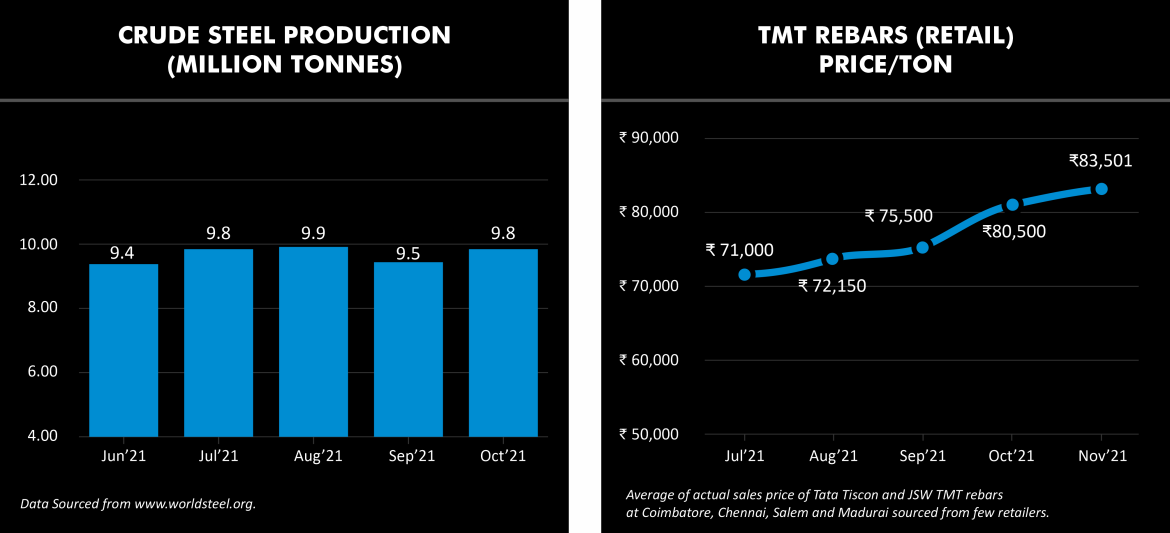 India's crude steel production rose by 4% from 9.5 million MT in Sep 2021 to 9.8 million MT in Oct 2021.
TMT rebar prices increased by Rs. 3,001 to Rs. 83,501/- per ton in November 2021.
After a substantial jump in Oct 2021, cement prices fell by 3.4% in Nov 2021 to Rs. 420 per bag.
Crude oil prices slipped significantly by 14.8% as a rebound in Covid-19 cases due to Omicron variant raised concerns over demand. Prices declined to USD 70.8 per barrel in November 2021.
The benchmarks stock market indices, BSE Sensex and Nifty 50, fell sharply by ~ 3.8% in November 2021, due to several factors including fear of new Covid-19 wave and higher interest rates.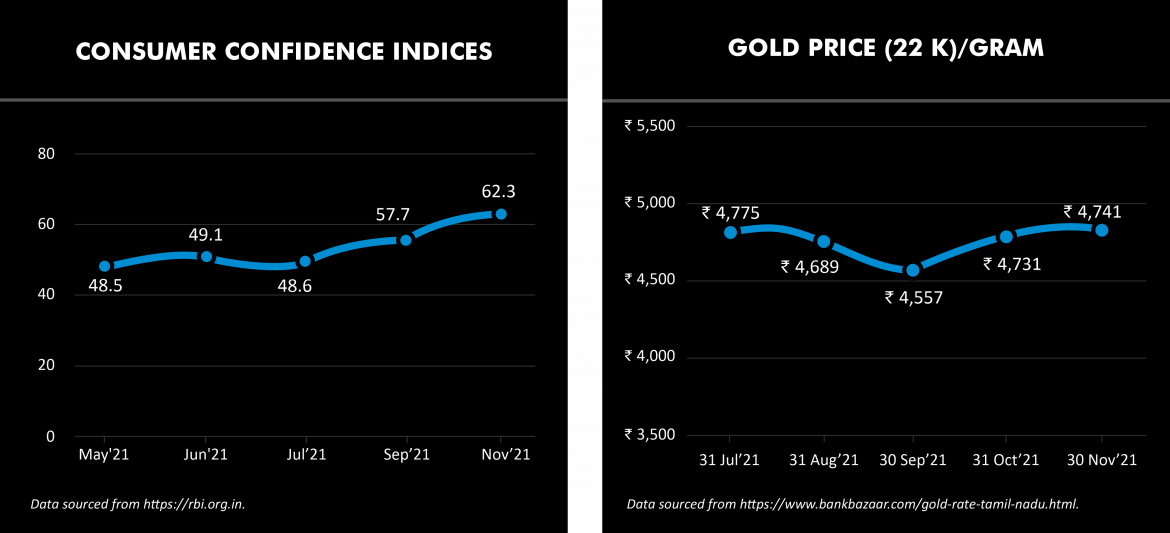 The Consumer Confidence Index of the RBI increased from its all-time low of 48.5 in May 2021 during the second wave of the pandemic to 62.3 in Nov 2021. This is the highest level this year.
Gold price restarted their upward march again by 4% to Rs. 4,741 per gram at the end of October, after a dip in September 2021.