The market update for India in August 2020, with focus on construction sector, is as follows.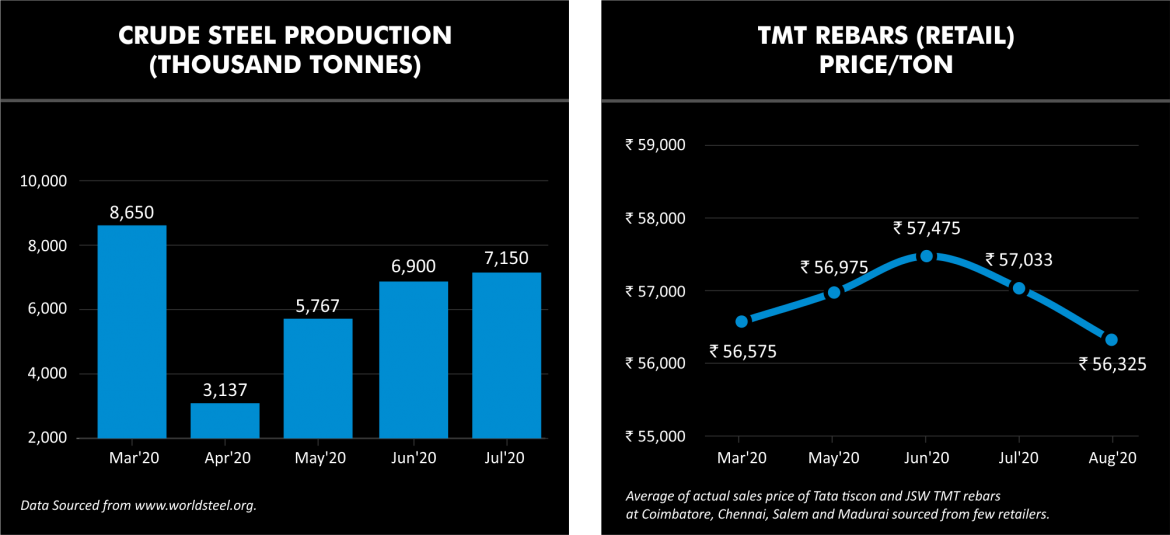 Crude steel production inched up by 3.6% month-on-month to 7,150 tons in July 2020. The production level is still lower by 17.2% from March 2020.
TMT rebar prices continued their declining trend from the previous month in August 2020, ending at Rs. 56,325 per ton.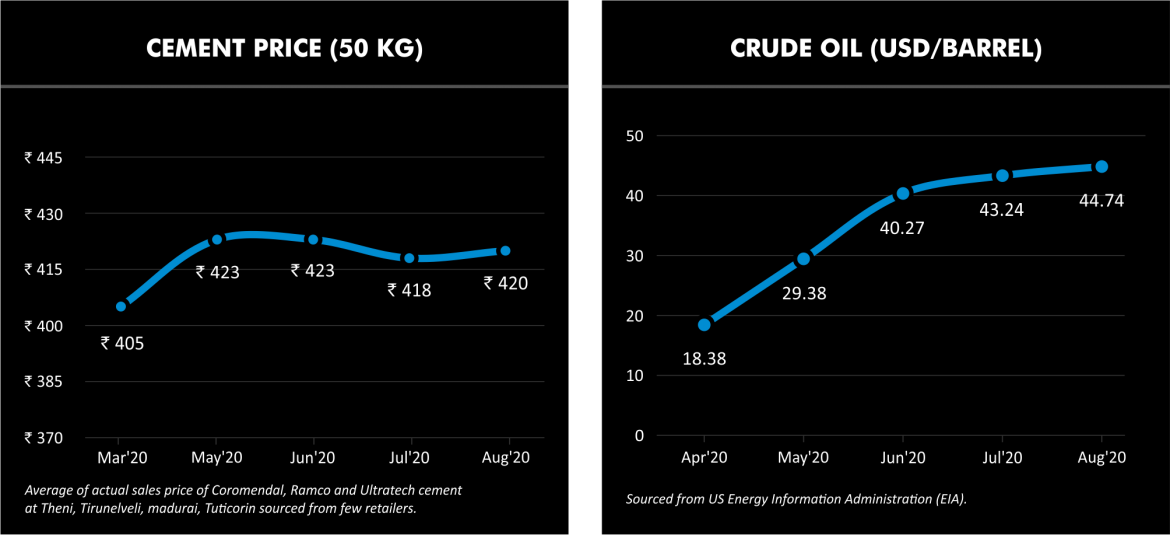 Cement prices increased marginally to Rs. 420 per bag in July 2020.
Crude oil prices stabilized in August 2020 at USD 44.74 per barrel, an increase of USD 1.5 per barrel from the previous month.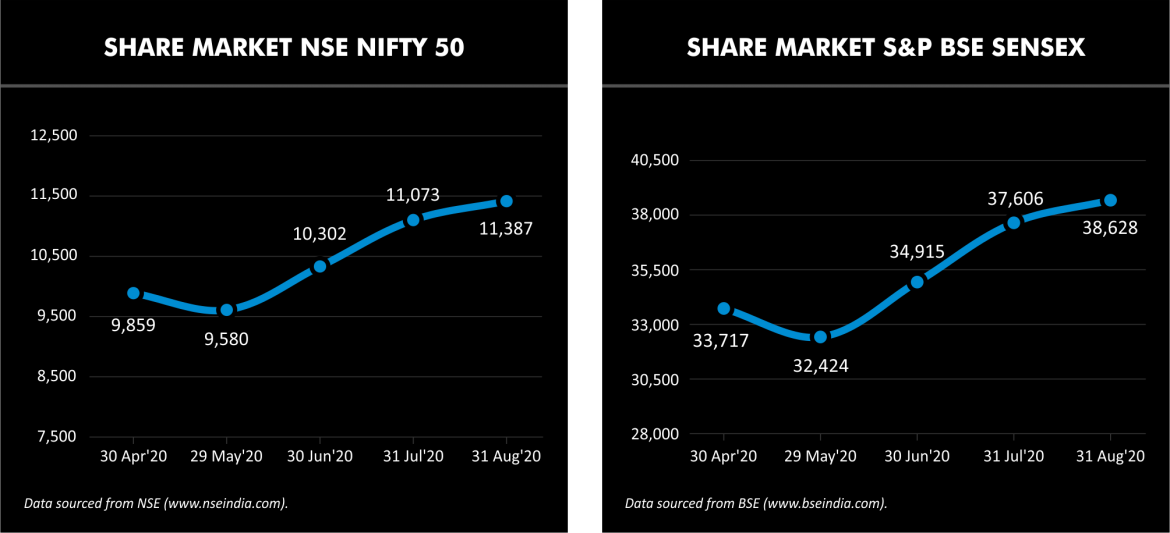 Share market indices were buoyant in August 2020, with both the Nifty 50 and BSE Sensex increasing by ~ 2.8%.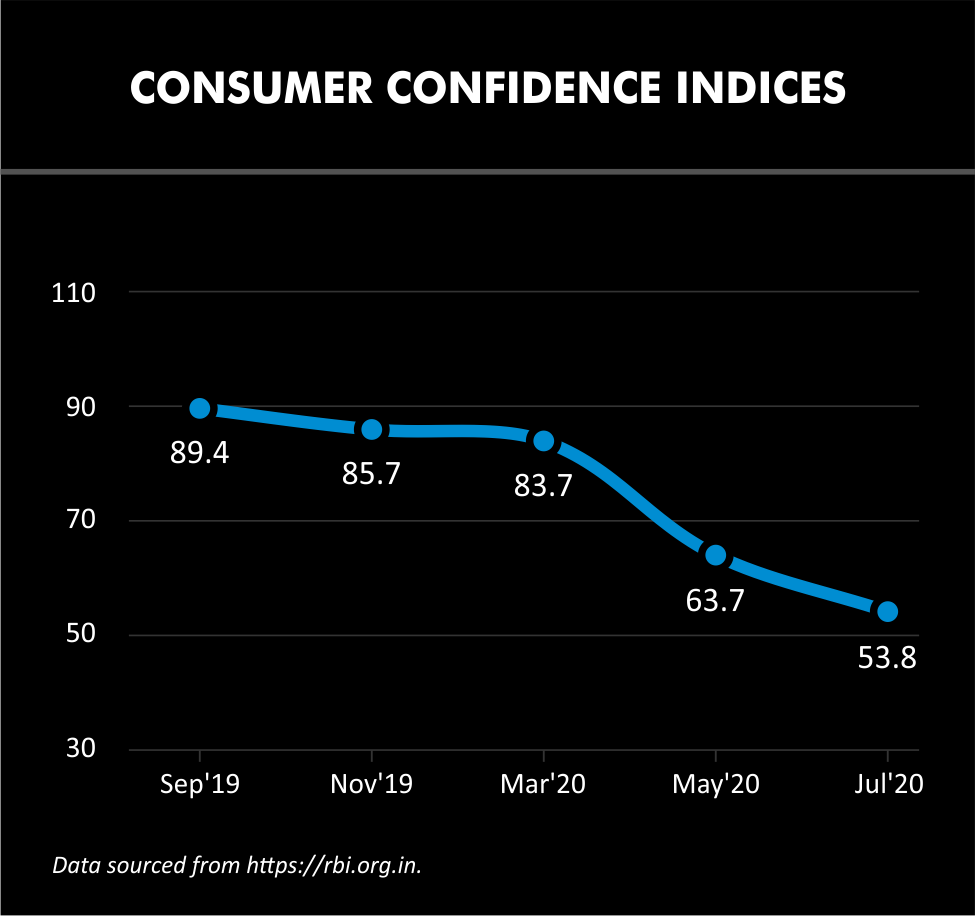 On the back of Covid-19 pandemic, Consumer Confidence Index of RBI hit an all time low in July 2020 at 53.8.