The market update for India in November 2020, with focus on construction sector, is as follows.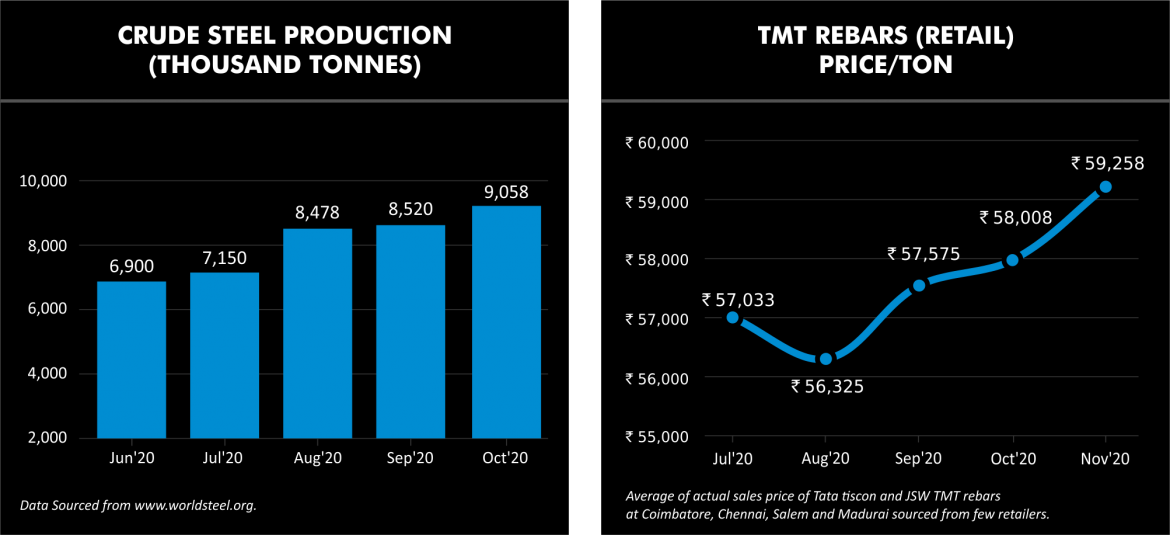 For the first time since the COVID-19 pandemic, Crude Steel production crossed the 9 million MT mark in October 2020.
TMT rebar prices continued their uptrend. They have risen by over 5% in the period between August 2020 and November 2020.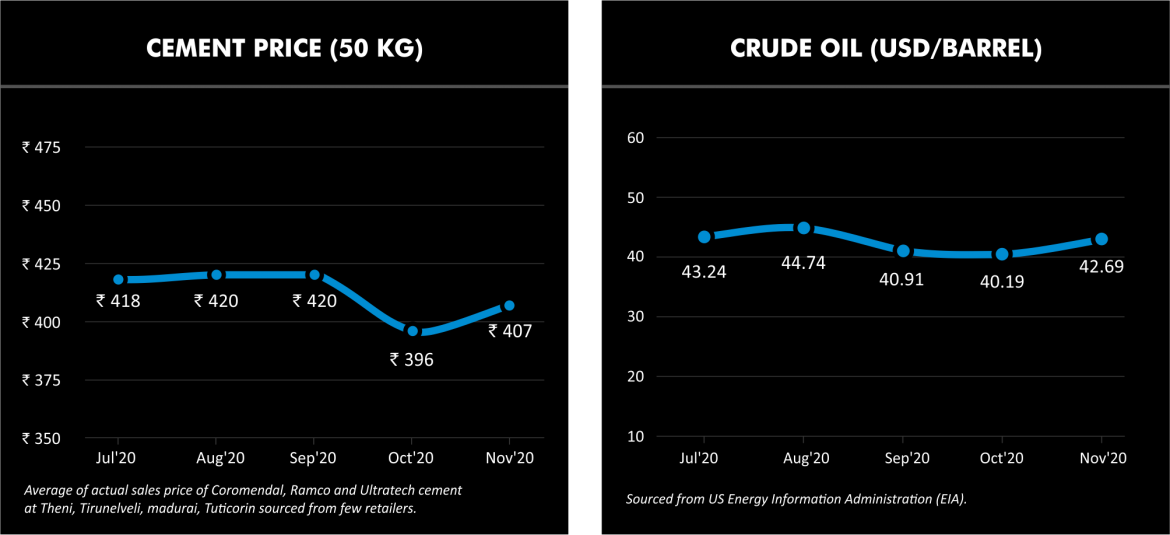 Cement prices also rose by Rs. 11 per bag in November 2020 to reach Rs. 407 per bag.
Crude Oil prices rose in November to USD 42.69 per barrel, on the back of COVID-19 vaccines becoming available.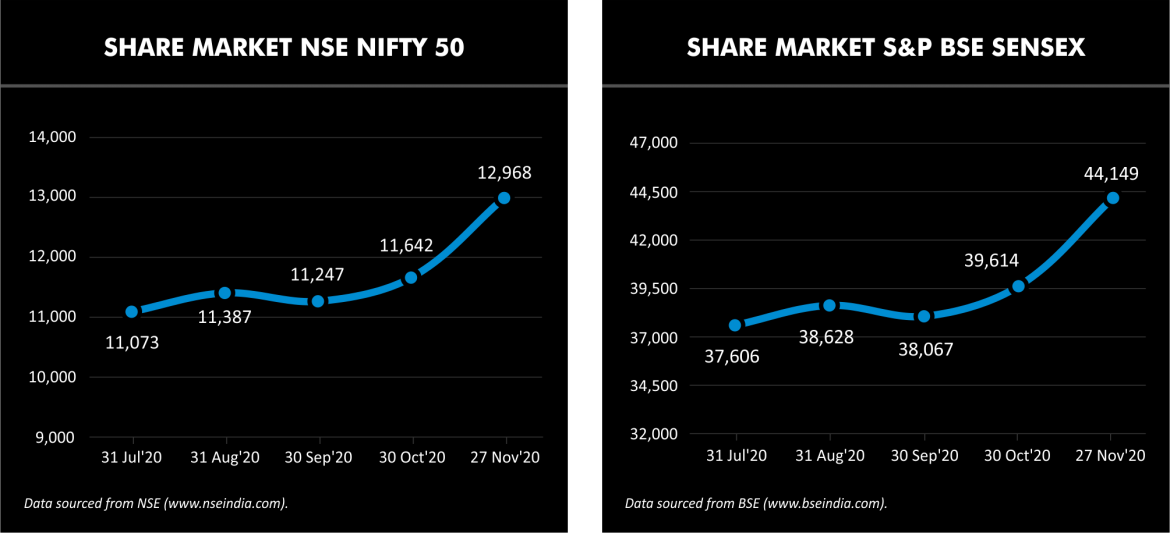 Due to the same reason, share market indices in India rose substantially by ~ 10% in November 2020.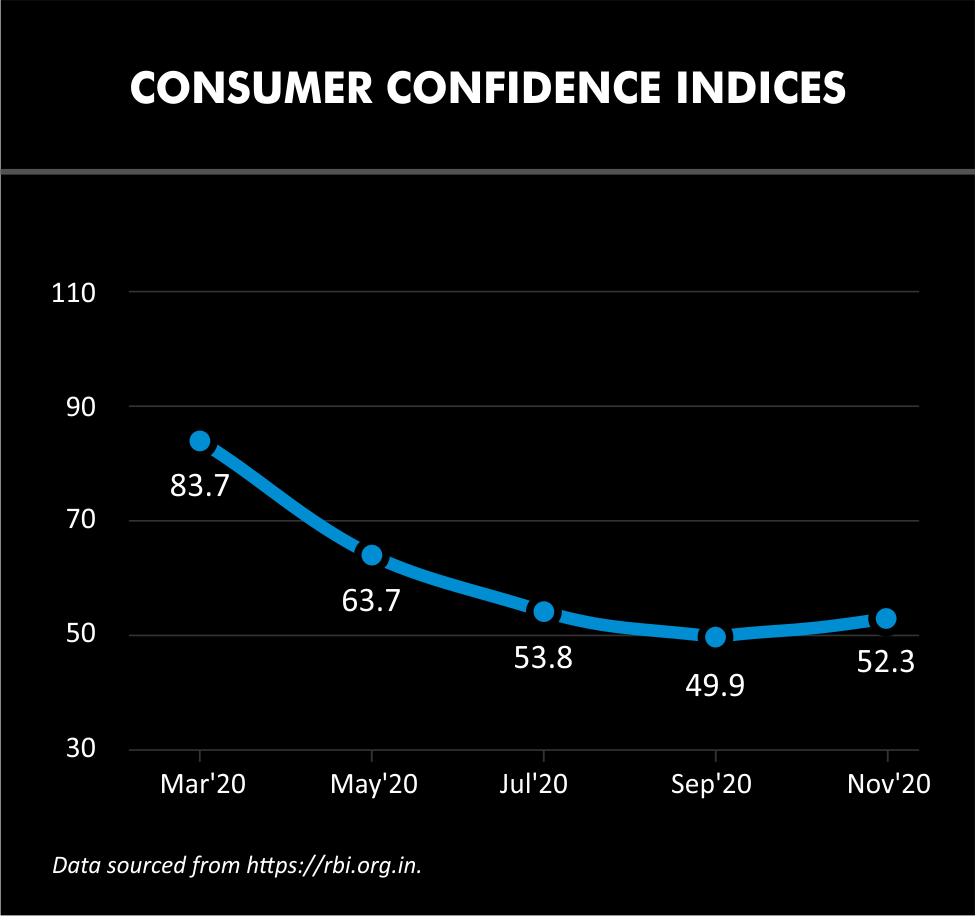 Consumer Confidence Index of the RBI rose for the first time since the COVID-19 pandemic, recovering from its historic low of 49.9 in September 2020 to 52.3 in November 2020.