The market update for India in October 2020, with focus on construction sector, is as follows.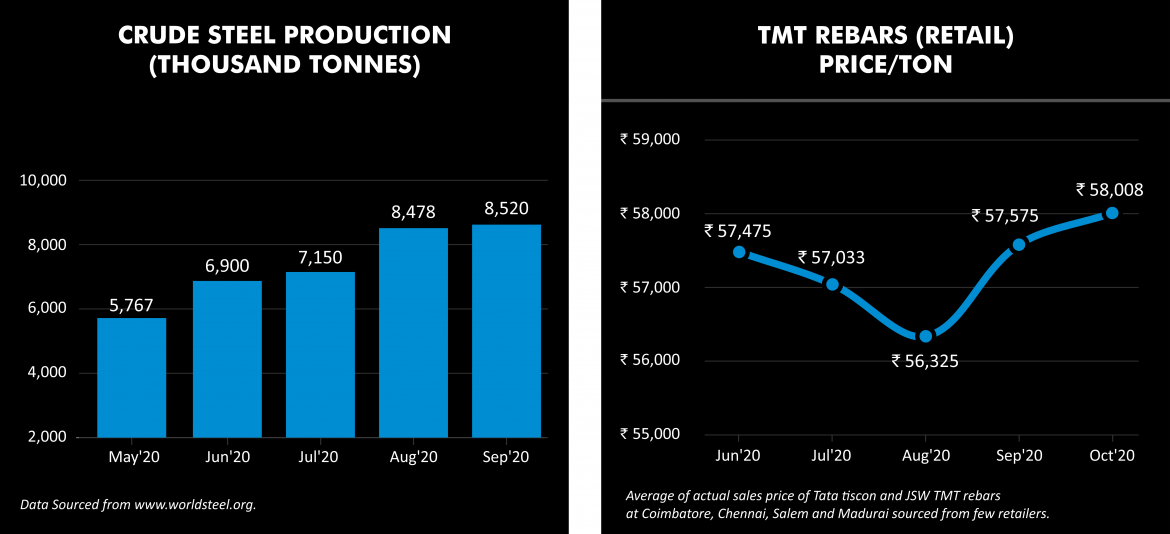 Crude Steel production increased marginally from August 2020 to 8.52 million tons in September 2020. Production has jumped by almost 50% from May 2020 level.
TMT rebar retail prices increased marginally month-on-month by 0.8% in October 2020.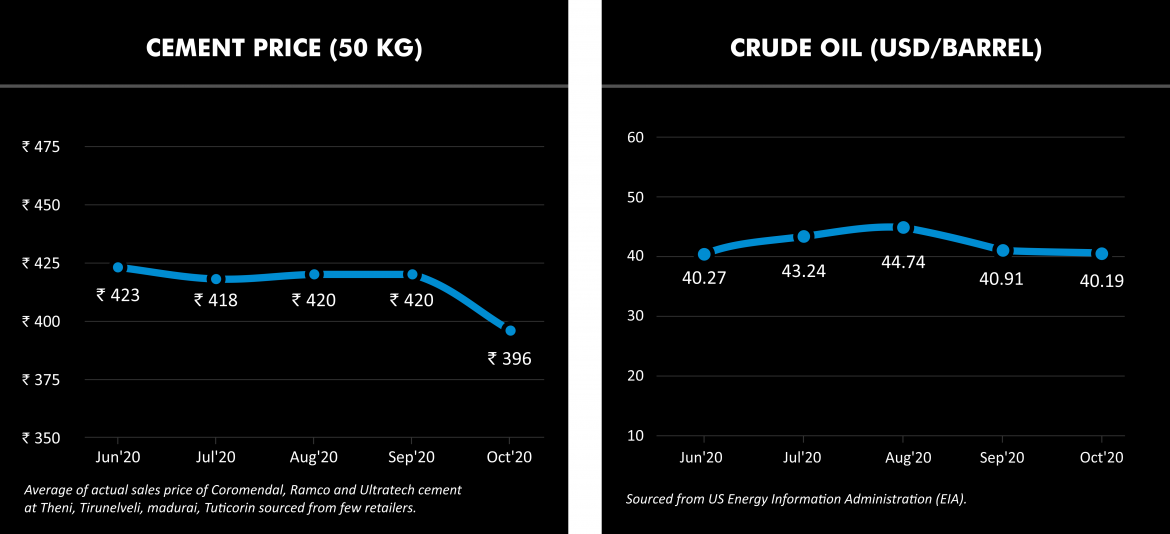 After remaining relatively stable since June 2020, cement prices declined by over Rs. 20 per bag in October 2020.
Crude Oil prices remained stable in October 2020 at USD 40.19 per barrel. Due to second wave of COVID-19 cases in places like Europe, demand is likely to remain muted in the short-term future.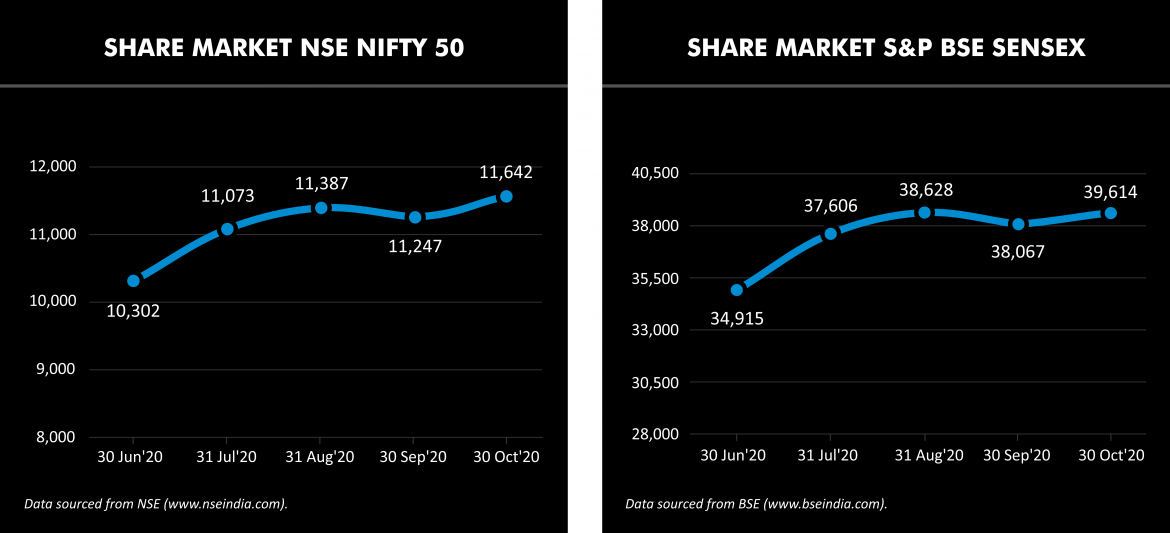 Share market indices jumped significantly by 3.5% to 4.0% in October 2020, on the back of declining COVID-19 cases in India and subsequent economic recovery.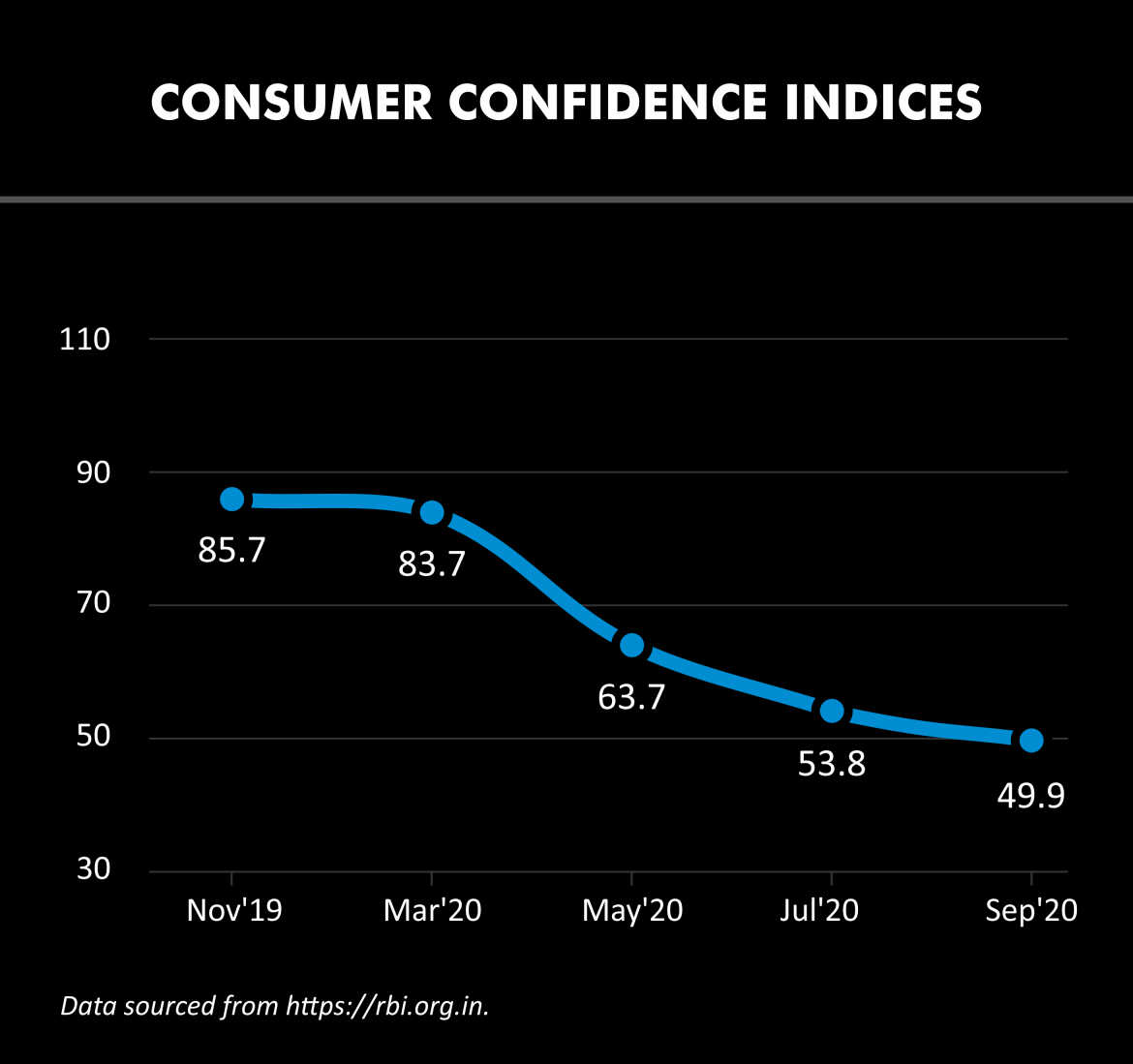 Consumer confidence index of the RBI is still at a historic low at 49.9 in September 2020. It would be interesting to see if the index bounces back with recovering economic performance.