The market update for India in the period between April and June 2020, with focus on construction sector, is as follows.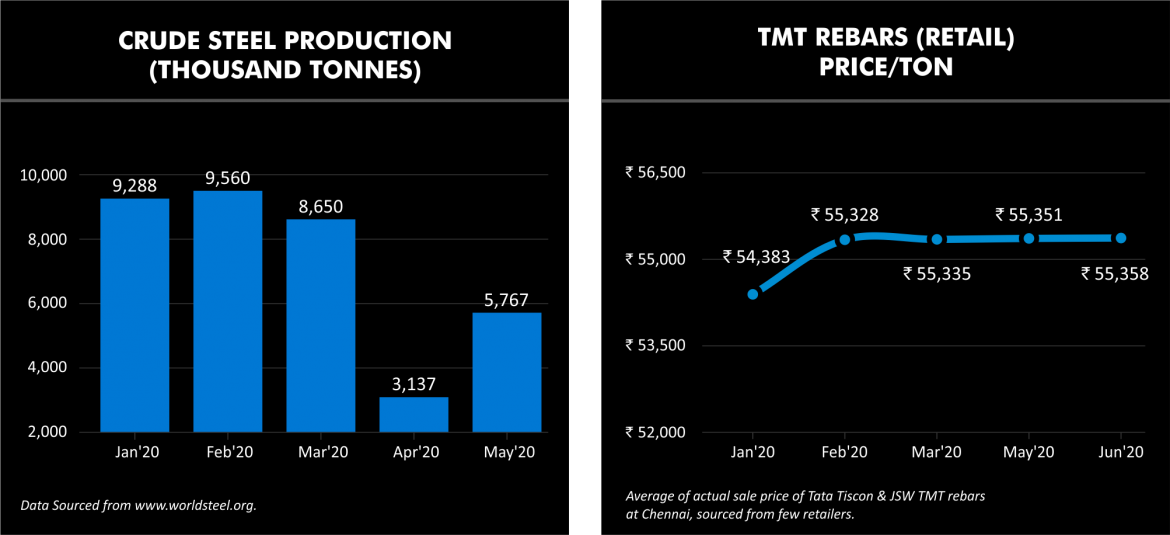 Due to prevailing lockdown conditions, production of crude steel was 5.77 million tons in May 2020, a decline of nearly 40 % from February 2020.
Prices of TMT rebars have remained steady since February 2020 at around Rs. 55,350 per ton.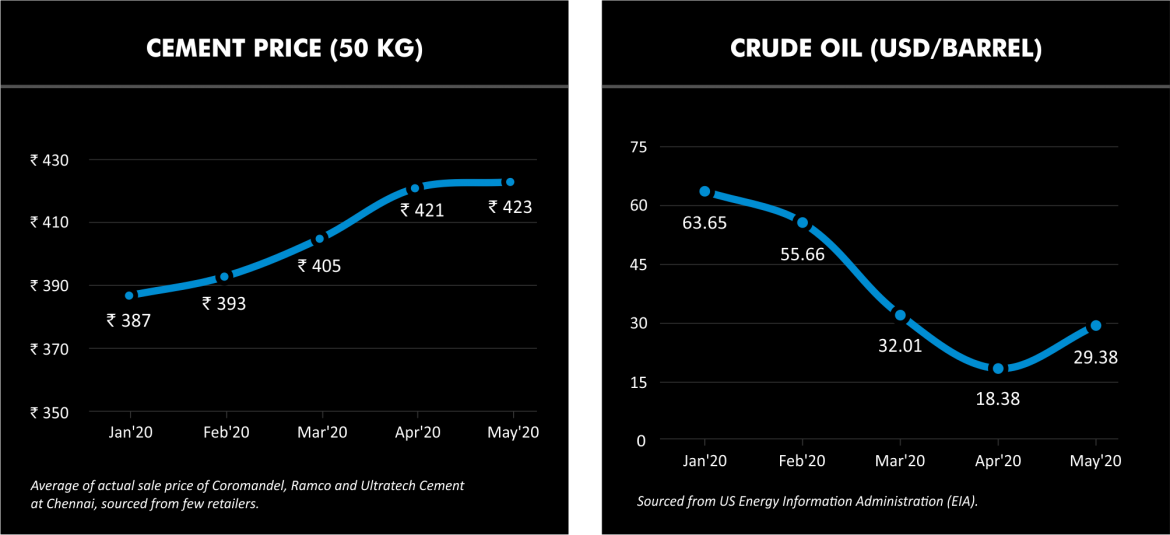 Cement prices rose from Rs. 387 per bag in January 2020 to Rs. 423 per bag in May 2020, an increase of 9.3%.
Crude oil prices reached a historic low of USD 18.38 per barrel due to weak demand. Prices rose subsequently to USD 29.38 per barrel in May 2020.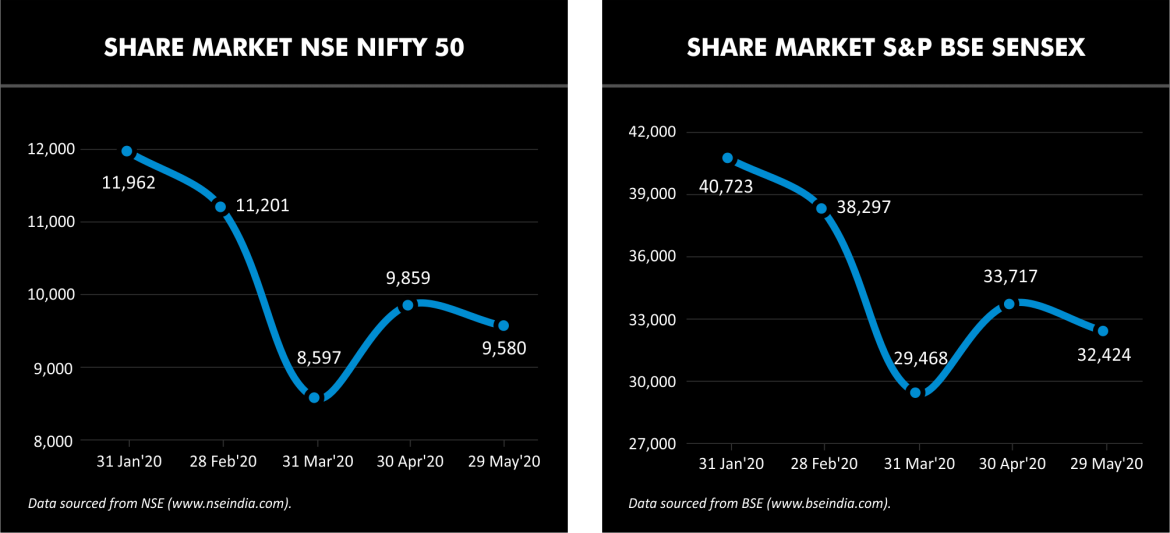 Stock market indices fell ~ 23 % in March. Subsequently, they have recovered some ground by gaining 14.7% in April, only to fall again in May.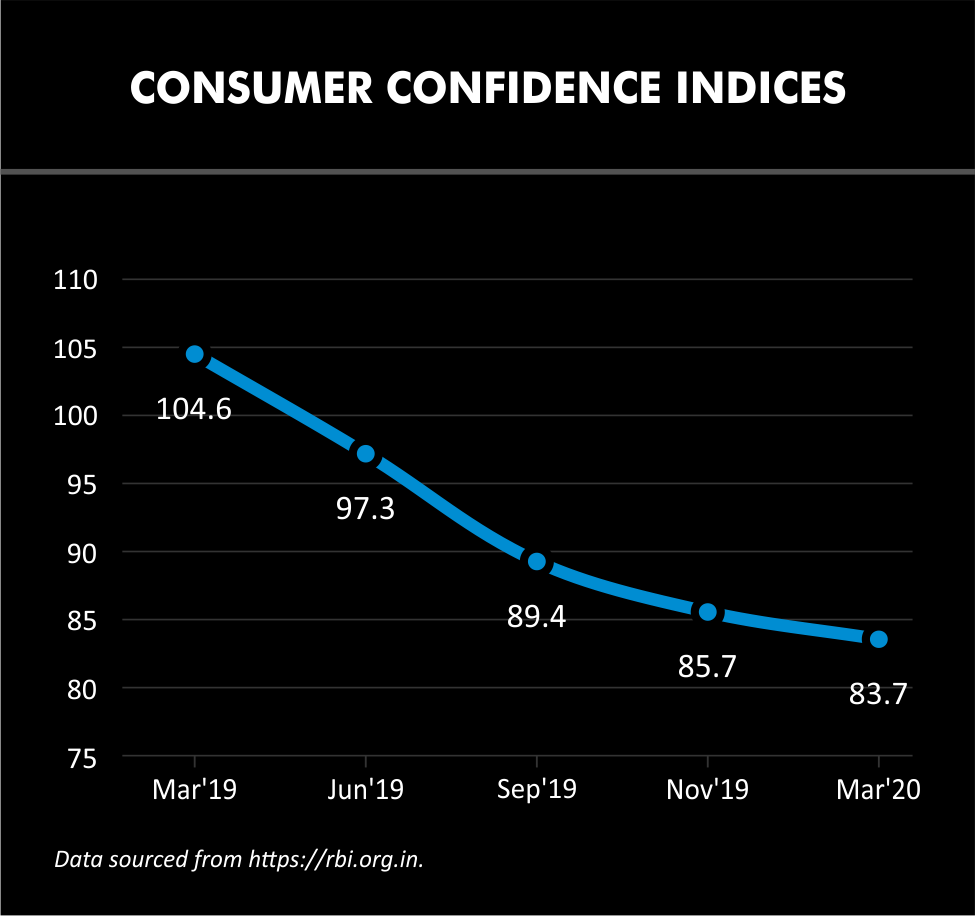 Consumer confidence index from RBI has declined ~ 20% in 2020 so far. The decline has been consistent throughout the year.