The market update for India in October 2021, with a focus on the construction sector, is as follows.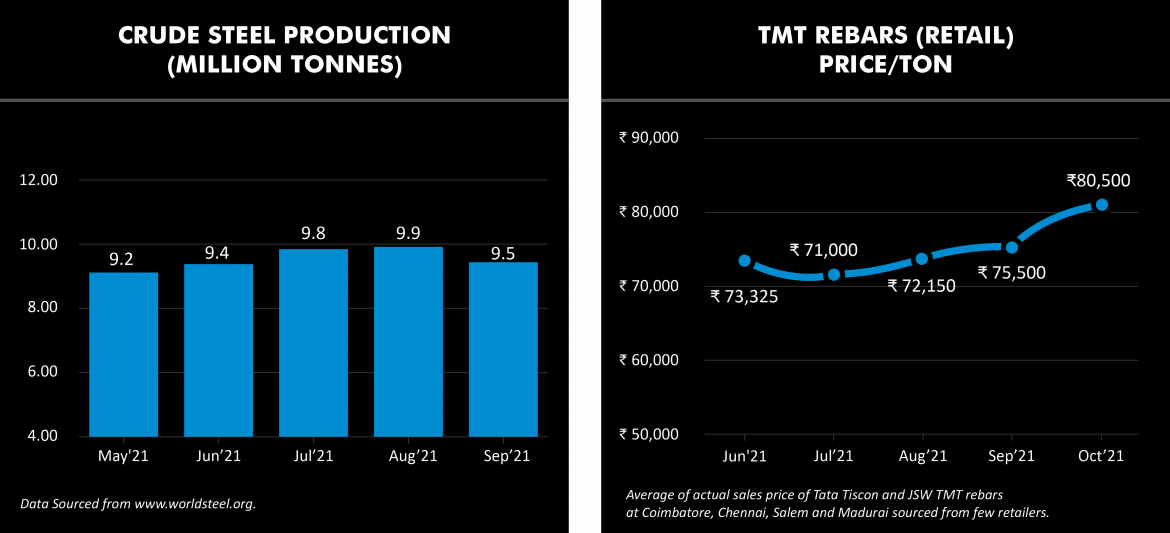 India's crude steel production fell by 4% from 9.9 million MT in Aug 2021 to 9.5 million MT in Sep 2021.
TMT rebar prices increased by Rs. 5,000 to Rs. 80,500/- per ton in October 2021. The market saw healthy demand, combined with uncertainty about supplies.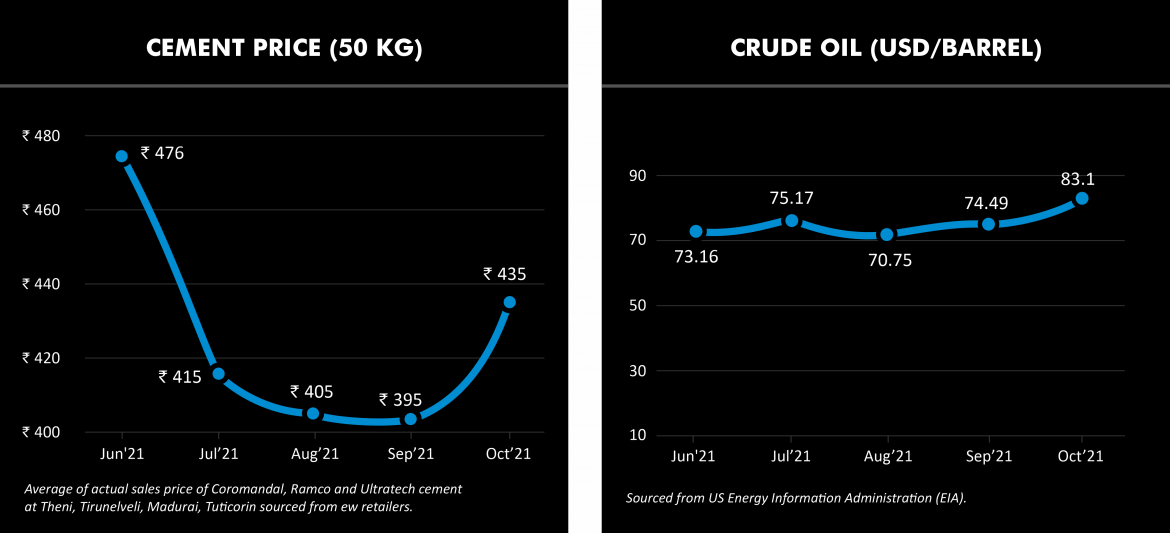 Prices of cement also increased substantially by 10% to Rs. 435 per bag in October 2021. Increasing raw material prices and high demand contributed to this increase.
Crude Oil prices continued their steady climb in October 2021 due to supply concerns. Prices reached USD 83.1 per barrel in October 2021, an increase of 52% since Feb 2021.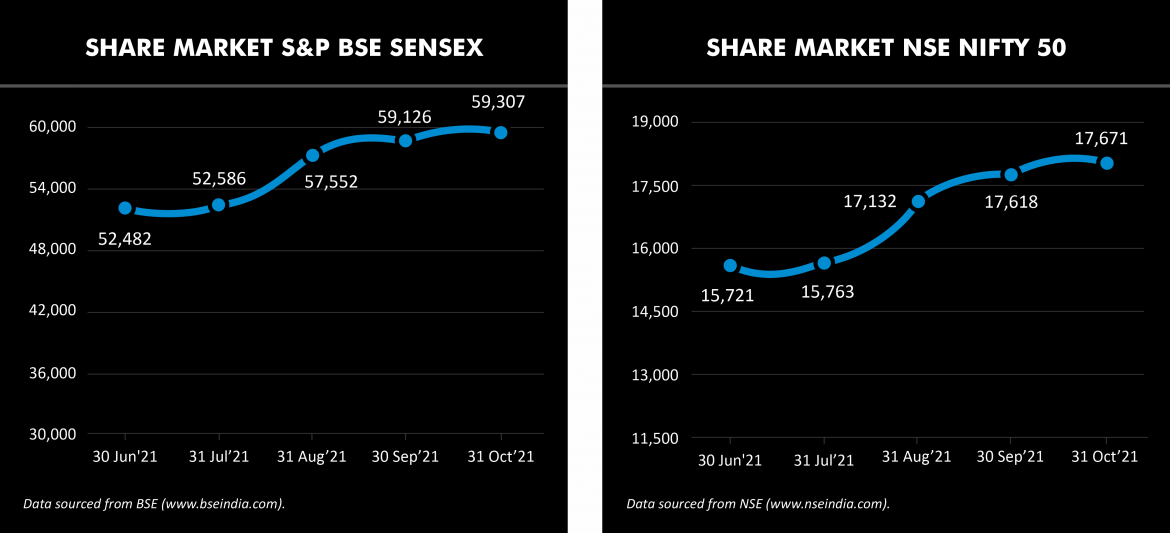 The benchmarks stock market indices, BSE Sensex and Nifty 50, increased by ~ 0.3 marginally in October-2021 and reached all-time highs.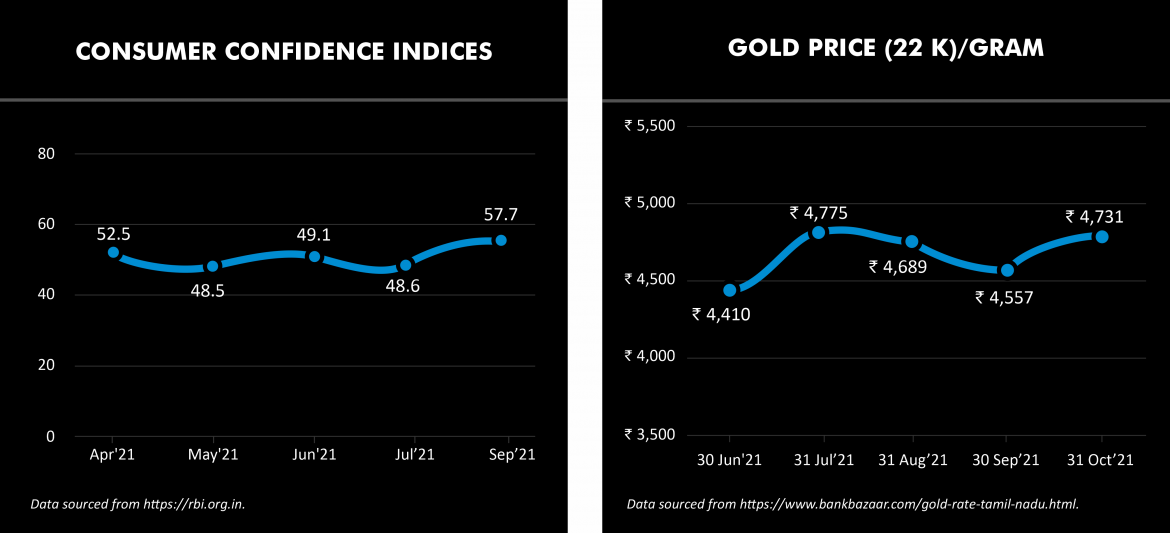 The Consumer Confidence Index of the RBI increased from its all-time low of 48.5 in May 2021 during the second wave of the pandemic to 57.7 in Sep 2021. This indicates a recovery in the economic outlook in the eyes of consumers.
Gold prices increased in October significantly by 4% to Rs. 4,731 per gram at the end of October.